Monthly Archives:
February 2013
February 26, 2013 by insideout
Birding in Falmouth goes on year round. This picture was in our Falmouth Enterprise paper this week after being snapped in the backyard of a North Falmouth home. Read more below on what one of our guest's captured during her Falmouth birding.
The downy woodpecker is the smallest of woodpeckers found in North America.  All year long it is a common sight in Falmouth where it can be heard and seen drilling into dead limbs as well as utility poles and other man-made objects.  You can identify this woodpecker as male due to its unique red patch on the back of its crown.
One of our birding guests this past season was kind enough to document the numerous birds she heard and or saw while staying at the Inn:
Mourning Dove, Red-bellied woodpecker, Downy woodpecker, Northern flicker, Blue jay, American crow, American kestrel, Black capped chickadee,
Tufted titmouse, American robin, Gray catbird, American goldfinch, White breasted nuthatch and Red breasted nuthatch.
Thank you Elaine!
To read about the wonderful birding in Falmouth please go to www.falmouthbirds.com.
February 22, 2013 by insideout
We are very happy to be hosting the Falmouth Bed and Breakfast Association first annual job fair this coming Saturday, March 2nd from 1pm until 4pm.
Innkeepers representing 6 of our Inns will be on hand to meet and accept applications for a variety of positions.  The Inns that are hiring are located in the Main Street area of town as well as on Grand Avenue and in Woods Hole.
Join us to learn about the Inn positions available at the various properties:
Front Desk/Concierge
Housekeeping
Kitchen Help
Web & Social Media
Servers
Valet Parking
February 19, 2013 by insideout
A new restaurant just down the street from The Captain's Manor Inn in Falmouth Village has opened for lunch and breakfast service Wednesday through Monday.  Kevin and I ventured down to take some pictures and try the food.
The menu has plenty of options including healthy options for those trying to behave. There are also fabulous baked goodies courtesy of one of the owners who also has her own baking company known locally as Butter Queen.
Kevin is a definite pickle fan so he could not resist taking home some homemade pickle goodies.
Two couples from East Falmouth have started this venture together and we wish them the very best.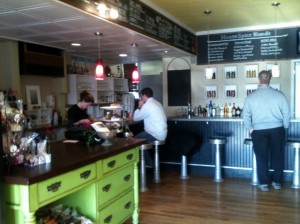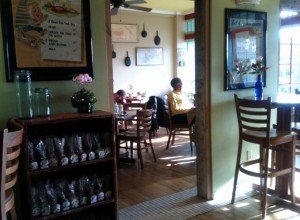 February 14, 2013 by insideout
Wishing you and yours a wonderful Valentine's Day.  Here in Cape Cod we just finished cleanup from Nemo and we had another 2-6 inches last night depending on where you were on the Cape.  When is Spring arriving ???
We were very pleased to have the K.L. Bates room
highlighted in an article
by Bed & Breakfast expert Marti Mayne.
Her article is titled "Best Inn Rooms for Romance on Valentine's Day and Beyond."
To read the article and see the various Inns cited please CLICK HERE.
February 11, 2013 by insideout
It has been a very busy few days especially since we were supposed to be closed.  We fortunately did not lose power so we opened up to provide rooms for a number of past guests, family, and local neighbors who lost power.  In addition NSTAR had contacted us and we housed 5 NSTAR workers some of whom had traveled for days from Tennessee to help our neighbors in Massachusetts.
Yesterday we decided to go for a walkabout and take some pictures to share.  My daughter Laura and my son's dog Gus accompanied me on the walkabout. One great idea we had was to go for part of our walk on the Shining Sea Bikeway which as you will see in the pictures started out plowed but that ended and we got a good leg workout trudging through the snow and drifts 🙂
Wishing everyone restored power soon and back to the normalcy of winter in New England.
February 7, 2013 by insideout
We are very excited to promote what we hope to be our first annual June Shining Sea Bike Tour.
We have partnered with Rob Miceli of Cotuit Cycling Tours and our good friend Beth Colt of Woods Hole Inn/Quicks Hole Restaurant to create a unique and special event that offers you both a Falmouth and Martha's Vineyard experience from the unique vantage point of  leisurely biking.
The weekend is packed with fun from the wine and cheese welcome reception to 2 bike tours and a lobster taco dinner at Quicks Hole Restaurant.
For a more complete overview of the June 14-16 weekend please click on the link below and scroll through the pdf flyer:
February 5, 2013 by insideout
Cinco de Mayo is synonymous with spring. Even if you can't be in Falmouth for May 5, 2013 you can still celebrate Mexican culture and food during May with our Cinco de Mayo package. Along with your simply elegant guestroom and breakfast,  your  Cinco de Mayo package stay at the Captain's Manor Inn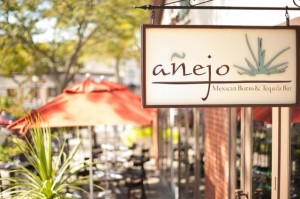 includes a welcome gift basket with such items as salsa, chips, margarita glasses, margarita mix and tequila and a $50 gift certificate for lunch or dinner at Anejo restaurant.
This is a favorite restaurant of many of our guests.  See reviews such as the one below at Tripadvisor:
"I had never had lobster enchiladas before, but these were delicious and so different! The food was great, service was responsive and the atmosphere lively! I would definitely recommend dining here."
Check availability for your May getaway by clicking on this symbol :
After selecting your room you can add the
"Cinco de Mayo  Package" to your guestroom at check out.