Best Restaurants in Falmouth
Best restaurants in Falmouth is something our guests are always curious to know about.
For a Current Menu Click on the Restaurant Logo on the right of your screen.
Glass Onion and CSalt Wine Bar & Grille are the top two favorite dinner spots of our guests. Both venues provide fine dining. Attire for your evening is cape cod casual. For example a polo shirt or button down shirt and khakis for the men and slacks are fine for the ladies too or dress up if you like.
Glass Onion and CSalt are both husband and wife operations where you experience the tender loving care they infuse into their restaurants. Josh and Tally at Glass Onion and Jonathan and Jill at CSalt.
Glass Onion is located a short stroll around the corner from the Inn and only takes reservations for parties of  6 or more. CSalt is a three minute drive up through Famouth Village  and they do take reservations.
Click on the restaurant name in this sentence to learn about the Fan Favorites and Trivia for Glass Onion and CSalt.
The next top favorite dinner spots that also offer lunch are LaCucina Sul Mare and Anejo Mexican Bistro. Both restaurants are a short 3 t0 4 minutes walk from the Inn heading East down Falmouth Village's quaint Main Street.
At LaCucina Sul Mare you will experience another husband and wife team that have perfected delicious authentic Italian food. In addition to some of the best Italian Pasta meals around you can enjoy fresh fish dishes and their spectacular famous warm salad.
Anejo is a popular Mexican Bistro known for great food and their ala carte Margarita menu. If you are lucky enough to be around on May 5th,  Cinco de Mayo,  Anejo  hosts an outside celebration complete with music, $5 burritos and special drink deals.
During the nice weather months Anejo has high top outdoor dining and the front of the restaurant which faces Main Street and the outdoor dining area has full glass sliding doors that they open for all to enjoy the warmer weather.
The Quarterdeck Restaurant is open for lunch and dinner as well and is a favorite of the locals. Mostly known for their vast seafood offerings and clam chowder, the Quarterdeck has a vast menu that also includes numerous appetizers, salads, and great hamburgers as well as steaks. At the Quarterdeck you will experience the feeling of being below deck in a sailing vessel. A good deal of the interior was salvaged from MacDougall's Boatyard in Falmouth Harbor with some of the wood dating back to the late 1600s. A local artist, Joe Downs, is responsible for the design of the interior and created the stained glass in the dining room. This stained glass was once the front windows from a church in Maine that was destroyed by a fire or hurricane.
Stone L'Oven has outstanding Pizza as well as panninis, italian dishes such as lasagna, home made soups and generous and tasty salads. You can watch the chefs hand throw the pizza crusts as they have an open kitchen. The pizza range from your traditional Margherita Pizza to such interesting blends as sweet potato and bacon as well as a very popular fig and proscuitto pizza.
One other fun restaurant just a short walk from the Inn is Liam Maguire's Irish Pub. The Pub is well known for the musical entertainment that they sponsor including co-owner Liam himself. Some of the favorite groups at the Pub include Stage Door Canteen (big band amazing music) and the Shenanigans (music and fun to be had). The Pub also is home to a popular trivia night and other special events such as paint night.
If you do not mind a short 3 mile excursion of lunch or dinner or you can drive, walk the Shining Sea Bikeway or take the Trolley down to Woods Hole in Southern Falmouth. There are a number of restaurants in the Woods Hole Village and we share two guest favorites on this page.
The first is the Landfall Restaurant. The Landfall is another wonderful Falmouth restaurant that is family run. It was started in 1946 by a man who grew up around Falmouth in the summertime and his sons now own and run it. Similar to The Quarterdeck a lot of interesting wood and material was recycled and used in the building of the Landfall. Much of the wood came from shipwrecks and old buildings. The Landfall has a beautiful stained glass artifact which is a window showing the whart and a waterfront scene. The window came from a prominent mansion of Penzance Point.
Next we share the newest restaurant jewel in Woods Hole known as Quicks Hole Tavern.  Building on the success of the seasonal restaurant Quick Hole Tacqueria comes this year round high quality "farm to table" lunch and dinner hot spot. Located just across the street from the Martha's Vineyard Steamship Authority terminal this restaurant offers great food, drink and views of the ferry's comings and goings. In the short time since the restaurant opened in 2014 it has become a guest favorite and the press received from Cape Cod foodies and beyond has been remarkable. For Fan Favorite dishes click here.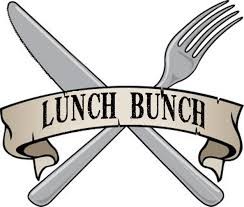 There are a couple of hot spots for breakfast and lunch in town , yet since we provide a full breakfast our guests tend to miss these hot spots for breakfast and opt to visit them for lunch. In the few months of the year when the Inn is closed we make a point to visit and enjoy each of these spots for breakfast.
The first spot we share is The Pickle Jar Kitchen located at the east end of Falmouth Village Main Street and a few short minutes walk for the Inn. This is a family run restaurant with 2 couples who have been best friends since college. For a quick read on Fan Favorite dishes at Pickle Jar and some interesting trivia click here.
Another lunch spot is Maison Villatte, an authentic French bakery well known for all their delectable treats. At Maison Villatte you will also see a spry lunch business with items such as their baked monte cristo sandwich.
Pies ala Mode Cafe has some of the best chicken pot pie you can find anywhere and I do mean anywhere. They also are known for their seafood and lobster pot pies which ship around the world. If you are looking for a sweet snack they have numerous home made dessert pies, brownies, cookies and they also have ice cream and gelato.
By this time you should have realized that Falmouth is a great place for all foodies. This only provided the top spots based on guest feedback there are numerous other restaurants in Falmouth Village, Woods Hole, North Falmouth and East Falmouth that are there for your exploration.