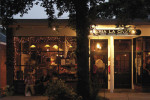 Cape Cod Wine Bed and Breakfast Weekend is rapidly approaching and we are so excited to be a part of it! April 8-10th promise to be a weekend you won't soon forget. Can you think of a better way to welcome spring than a weekend dedicated to wine, food, and relaxation? Join other varietal enthusiasts as you learn about the process of making wine, the art and science behind wine and food pairings and of course, what wine weekend would be complete without tastings?
Here at The Captain's Manor Inn, your Cape Cod Wine Bed and Breakfast Weekend begins with your arrival on Friday. After you've checked in to your room, enjoy a wine reception from 5-7pm in our bistro area. Enjoy wonderful wine and light appetizers before heading out to dinner at any of the truly incredible restaurants that are just a stroll away. Be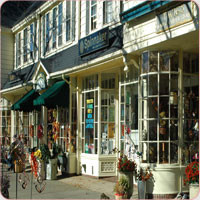 sure to leave some time for shopping as Falmouth's iconic Main Street is peppered not only with foodie favorite restaurants, but also with incredibly unique shops and boutiques. Take a peak at our Restaurant Page to get the culinary juices flowing!
Saturday afternoon, the Cape is your oyster! After enjoying a delicious breakfast at the Inn, it's up to you whether it's back to your room for a nap, a bicycle tour of the town, or perhaps a drive to Sandwich to shop for hand blown glass
is in order. Regardless of how you spend the afternoon, don't have a big lunch because the Cape Cod Wine Bed and Breakfast Weekend anchor event is Saturday night, and promises to leave all of your senses sated!
Though you'll be just a few steps from The Captain's Manor Inn at Osteria La Civetta, Chef Fabio Pazotti's cuisine will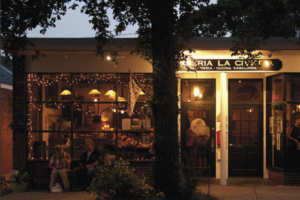 convince you that you've been transported to the Northern Italian region of Emilia Romagna. Enjoy course after course of food made with the freshest locally sourced ingredients and expertly paired with perfect companion wines. Pasta handmade according to Northern Italian tradition combined with the most authentic Italian cheeses will delight
your palate. Meet others interested in spending a weekend dedicated to amazing wine, food and conversation and perhaps you'll leave not only full, but with a few new friends with whom you can enjoy a good bottle of wine and great conversation!
Bid adieu to cold winter days with an entire weekend filled with things you love. Spend two nights, three days plus a welcome wine reception Friday and Wine Pairing Dinner event on Saturday at The Captain's Manor Inn for $548 double occupancy Queen room, $588 double occupancy king room and $648 premium king room (fireplace in room), Forbes Cupola Suite $688. If you've yet to stay in the Forbes Cupola Suite, it's our newly renovated, most unique room at the Inn. As the only two story suite, once you travel up the private staircase accessible only from your room you'll find yourself in the Cupola sitting room surrounded by rich architectural history, and the best views from the Inn!
We would love to have you for this year's Cape Cod Wine Bed and Breakfast Weekend. Tickets are selling quickly, so if you're interested in a weekend you won't soon forget, please call soon! We look forward to seeing you!