July 10, 2016 by Trish Robinson
Check out our drone adventure if you are looking for something different to do on Cape Cod. Work with a professional drone pilot to capture your special event or outdoor excursion. Perhaps you would like to hike the Knob or you are planning on proposing at Nobska lighthouse. Aerial filming might be just that extra special way to capture a unique event. Falmouth has  67 miles of coastline offering great film opportunities.
Select the $249 Sky Video package with SkyFlik and you will get a 30 second edited video which includes 1 hour of editing. Additional editing is $99 per hour.  If you want to upgrade to add aerial images you can select a $399 Sky Bundle. This includes up to 10 aerial images, 1 minute edited video and 2 hours of editing.
Both of these packages reflect a $50 new client promotional discount.  Call to add this package to your stay.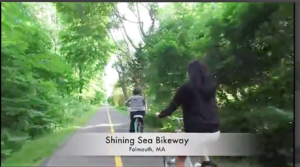 April 18, 2016 by Trish Robinson
A best friends forever getaway is special anytime of the year and especially Spring through Fall when you can get out and walk to beaches, restaurants, boutique shops all just a few moments walk from the Inn. As someone who is always giving to others now is a good time to just pamper yourself and that special friend that you never have enough time to catch up with on all life's happenings. Take that short drive from the hustle and bustle of day to day life and come to Cape Cod. Breath a sigh as you cross the bridge to our peninsula and then come on down to Falmouth where we are surrounded by 67 miles of ocean. Feel your stress level decline as you enter the grounds of The Captain's Manor Inn and prepare to enjoy girl time. Your two night getaway package includes:
A fabulous king room or premium king room (with fireplace)
Private bathroom, cable TV, climate control, modern amenities
Full breakfast in the dining room or on the outdoor veranda
Free afternoon refreshments in the afternoon
Free WIFI
Free parking
Manicure/pedicure
Shopping coupons & village map
Cape Cod Lavenderbelly teddy bear and lavender eye pillow
Ferry Tickets for day tripping to Martha's Vineyard
Rates for your two night package start at $345 per person plus tax, double occupancy* based on time of year.
February 1, 2016 by Trish Robinson
A Mother Daughter Mothers Day Getaway is a chance to celebrate that special relationship with Mom who has also become our dear friend as we have gotten older.
This Mothers Day getaway is a chance to celebrate that special bond in beautiful Cape Cod. Anytime in May is a great time to celebrate however if timing works out, one of the best weekends to experience this getaway is over Mother's Day Weekend which falls during Falmouth Village Blooming.
Your getaway package includes Ghelfi's Chocolates and fresh flowers in your guestroom upon arrival. A pampering of a manicure and pedicure for both of you is another fun part of your getaway package. Mom and daughter will each receive a silk eye mask filled with flax seed and french lavender that you might choose to use for your afternoon  nap say after a little boutique shopping or when its time to enjoy a good nights sleep. Since Falmouth is such a Foodie Getaway you will also find a number of great award winning restaurants in walking distance of the Inn several of which will have Falmouth Village Blooming promotions. Your getaway package includes a $50 voucher to use at one of these local restaurants. Each day awake to enjoy a multi-course full breakfast and then later see what fresh baked goodies await you in the Bistro in the afternoon.
Falmouth Village Blooming is a celebration of spring where you will see beautiful may baskets decorating the Main Street as local business vie for the prize of best basket. During the Falmouth Village Blooming festival there will be Flower Power Happy Hours at local restaurants and Blooming Bargains at many of our Falmouth Village boutique shops. Over Mother's Day weekend there is also an annual Falmouth Beautification Plant Sale that is renowned for its offering of beautiful greenery and flowering plants.
If you enjoy nature and beautiful restored homes, then over the weekend you might enjoy visiting Highfield Hall and seeing its art exhibits while learning the history of this beautiful mansion. After your indoor tour perhaps you might enjoy strolling the grounds and viewing their sunken gardens or going on one of the HIghfield Hall estate walks through Beebe Woods.  
March 16, 2015 by Trish Robinson
Cape Cod Wine Bed and Breakfast weekend festivities are set for the weekend of April 8-10, 2016. Falmouth Innkeepers are thrilled to be a part of annual Cape Cod tradition.
At The Captain's Manor Inn your Wine Bed and Breakfast weekend begins with a wine reception on Friday, April 8, 2016 from 5-7 pm in our Bistro area. Relax and enjoy wonderful wine and light appetizers on Friday before heading out to dinner at one of the many wonderful foodie restaurants just a short walk down iconic Falmouth Village Main Street. For a reference on some of our guests favorite restaurants click on our Restaurant Page.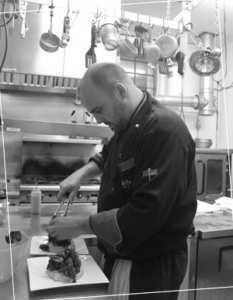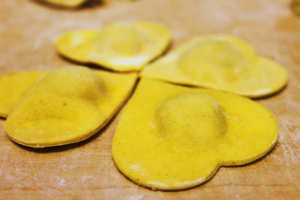 The anchor event of this Cape Cod Wine Bed and Breakfast weekend will be a Wine Dinner at Osteria La Civetta just a short stroll from The Captain's Manor Inn.
It promises to be a delicious event thank you to the creative talent of Chef Fabio Pazotti. The celebrated cuisine of Chef Fabio is focused on including fresh and local ingredients in the creation of special dishes routed in the Northern Italian region of Emilia Romagna which includes the Capital Bologna.
The home made pasta is one of the renowned favorites of local residents and visitors alike. The menu for this special cape cod wine weekend event will include various food courses matched with Italian wines.
A few of menu items to whet your curiousity include :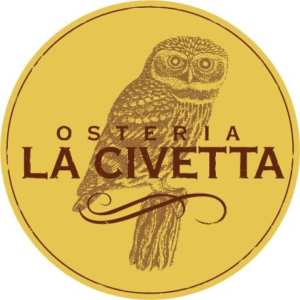 Selection of Fine Italian Cheeses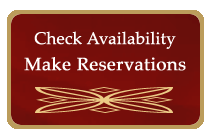 Pasta Fagioli
Cotoletta (tender veal Milan specialty)
Tagliatelle all a Bolognese (so you can try their homemade pasta).
This fun spring getaway is a great way to celebrate after a long winter!
Two nights, three days plus a welcome wine reception Friday and Wine Pairing Dinner event Saturday  –  $548 double occupancy Queen room, $588 double occupancy king room and $648 premium king room (fireplace in room), Forbes Cupola Suite $688.
February 3, 2014 by Trish Robinson
2 for 1 Cape Cod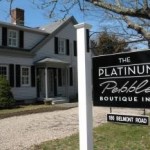 2 Top rated boutique Inns partner to offer you a Cape & Islands Luxury Experience
7days/6nights total cost  $2712.51 including taxes(peak season rate, off season rates lower)
Stay 3 nights in a Luxury Room at The Captain's Manor Inn (Falmouth). During your stay you will receive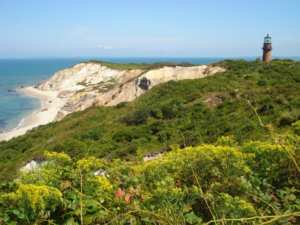 2 round-trip tickets to sail to Martha's Vineyard for a day trip.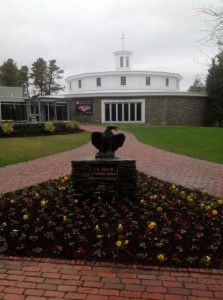 2 day passes for enjoying Heritage Museums & Gardens (Sandwich)
2 bike rentals from Corner Cycle to explore the Shining Sea Bikeway which travels along the ocean of Vineyard Sound in Woods Hole up through the cranberry bogs and marshes of North Falmouth
                                And
Stay 3 nights in a Luxury Room at The Platinum Pebble Boutique Inn (Harwich) and receive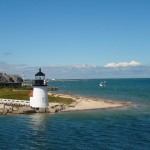 2 round-trip fast ferry tickets to Nantucket
2 Dolphin Whale Watch Fleet Tickets (Provincetown)
and bike the Cape Cod Rail Trail (Harwich- Wellfleet)
This special package gives you the opportunity to experience Upper Cape, Mid Cape and Outer Cape plus the unique Islands of Nantucket and Martha's Vineyard. We can't wait to be your hosts!
Please call (508) 388-7336 to check availability and to book this special package.
January 24, 2014 by Trish Robinson
Enjoy your St. Patrick's Day Getaway Package at The Captain's Manor Inn in O' Falmouth Cape Cod. From Friday March 14th through Monday, March 17th Falmouth Village will become O'Falmouth where all of us are Irish for the weekend.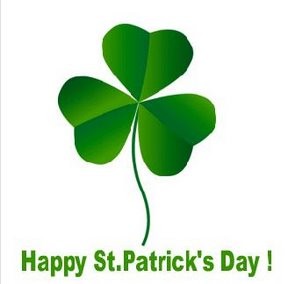 Click on the shamrock to Check Availabilty
Your St. Patrick's Day Getaway package includes: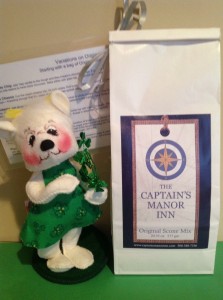 – A "Luck of the Irish" welcome basket of goodies (includes 2 custom signature mugs -value $34)
– Wine, Beer and Snack "Irish Reception" 5:30-7:00 pm on Friday, March 14th
– $50 gift certificate for dinner at Liam Maquire's Irish Pub, or La Cucina (O' La Cucina for the weekend), or Anejo ( O'Anejo for the weekend)
– Irish baked goods in the Bistro Saturday with Irish Coffee
– Full breakfast each morning of your stay with a very special Irish breakfast Sunday
While staying at The Captain's Manor Inn you are a short stroll away from all the activities planned by the Falmouth Village Association for the St. Patrick's Day weekend.
To keep up with all the plans check the Falmouth Village Facebook page as we approach St. Patrick's Day.
April 13, 2013 by Trish Robinson
Escape to Cape Cod and thank the special Mother in your life with a Mothers Day getaway at The Captain's Manor Inn.
The chance to getaway from the chores and responsibilities of everyday is a real treat.  Just a couple of days can give you the chance to reconnect and relax. May is a particularly beautiful time to visit the Cape. The azaleas are in full bloom along with other flowering trees and plants. The restaurants are all open as well as the shops, museums and special exhibits such as the antique car exhibit at Heritage Museums and Gardens.
M – ake it a weekend.
O  – ne complimentary bottle of wine
T  – ime away from the rat race
H – ow about choosing a room with fireplace and soaking tub
E-  njoy a spring bouquet in your questroom
R – ejuvinate with a walk through some our local gardens
S – ave some room for delicious gourmet chocolates from Ghelfi's Candies

Check availability for your getaway by clicking on this spring special symbol:
After selecting your room you can add the
"Mothers Day Getaway" to your guestroom at check out.

March 28, 2013 by Trish Robinson
What a wonderful time to visit Cape Cod and enjoy all there is to offer before the crowds of summer arrive.  April Showers Bring May Flowers and your getaway package includes: simply elegant accomodations, full breakfast, afternoon refreshments, a complimentary bottle of wine and  spring flowers in your guest room.
Highfield Hall is a magnificent restored mansion first built in 1878 and almost lost after decades of neglect. Following an $8 million restoration effort the home is beautiful with its attention to architectural and historic detail.
In 2011 restoration of the sunken victorian gardens were completed and in 2013 new gardens were added that are a delight to behold.
Check availability for your getaway by clicking on this symbol:
After selecting your room you can add the
"April Showers bring May Flowers Package" to your guestroom at check out.

During your stay in Falmouth enjoy beautiful Spohr Gardens where Daffodil Days are celebrated during the last two weekends of April when thousands of flowers are in bloom in the gardens and on the banks of oyster pond. Watch a brief panoramic video of one section of the gardens by oyster pond :