February 15, 2016 by Trish Robinson
Glassblowing on Cape Cod is a time honored tradition that can be enjoyed any time of year. Sandwich, the oldest town on Cape Cod is a premiere destination for glass blowing. Whether you're interested in the rich history of glassblowing as it pertains to our nautical geography, or you're more interested in shopping for amazing hand blown glass souvenirs, Sandwich has what you're looking for.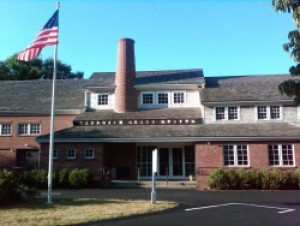 Watch the transformation of raw materials into glass at The Sandwich Glass Museum. Heated to 2,400 degrees fahrenheit, glass emits enough heat to appear almost white hot and it will all take place right before your eyes! Expert glass blowers at the Sandwich Glass Museum will explain how the tradition evolved from pure function into some of the most beautiful art that exists today. The history of the Sandwich Glass Museum dates back to the 1800's. If you'd like a preview, feel free to peruse jewelry, ornaments, art, and more! Be sure to check the events calendar, because The Sandwich Glass Museum offers amazing walking tours, receptions, classes and show.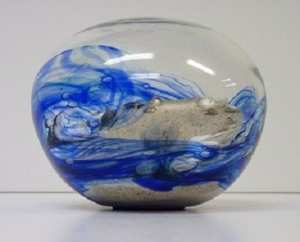 Another 'must' on the list of glassblowing destinations in Sandwich is Cape Cod Glass where you can watch glassblower Michael Magyar create new items daily. See something you like in their shop, but want it in a different color? No problem! Michael takes custom orders and is always happy to create the piece or pieces of your dreams. Hand blown glass is a wonderful gift idea for anyone on your list! Going to a party and not sure what to bring? Rather than the standard host gift of a candle, why not bring a beautiful hand blown candle holder?
Glassblowing is truly an art form, and seeing it first hand is an experience you won't soon forget. Book your trip now and be sure to leave some extra room in your suitcase because you will definitely want to bring home a piece of Sandwich in glass form!
January 13, 2016 by Trish Robinson
This summer, a renowned Japanese art show will exhibit on Cape Cod and we could not be more excited. Kanreki: A 60 Year Journey will be the 60th anniversary installment of the College of Women's Association of Japan's Print Show of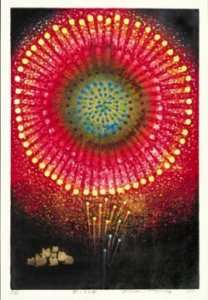 Contemporary Japanese Prints. Highfield Hall & Gardens will display over 200 contemporary Japanese prints by established and emerging artists. All of the beautiful prints that will be displayed have been hand selected by international printmaking experts in Japan. The works feature many ancient Japanese print making techniques like woodblock, intaglio, lithography, etching, aquatint, silkscreen and more. Highfield Hall's Director, Peter Franklin, had the honor of traveling to Japan and meeting Her Imperial Majesty, the Empress MIchiko while attending opening night of the exhibit in Tokyo.
It's truly an honor to have such a renowned cultural event happen right in the town of Falmouth. T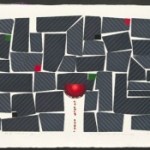 he show debuted in Tokyo, and this year Highfield Hall & Gardens is the exclusive U.S. venue! Come enjoy a piece of ancient history in one of the most beautiful locations on the Cape. Proceeds from print sales will support Highfield Hall's programs as well as the CWAJ scholarship fund. Individuals who are interested in purchasing prints from the exhibition may contact Annie Dean from Highfield Hall.
The show will be running from June 26 – September 14 and there will be an open reception on Sunday, June 26 from 1pm-3pm. As mentioned earlier,her Imperial Majesty, the Empress Michiko attended opening night of the exhibit in Tokyo, and the town is already buzzing about who may show up come June. You don't want to miss this very special Japanese art show on Cape Cod!
June 26 – September 14  2016
A new update is that highlights from the exhibition will remain on display through October 31, 2016
July 4, 2014 by Trish Robinson
Expressions in Stitches, Then and Now by artist Salley Mavor will be on exhibit at the Falmouth Museums on the Green from July 4th through August 18th.
July 1, 2014 by Trish Robinson
Portals and Passageways @ Highfield Hall is a incredible undertaking where the show features the work of 25 regional artists who have created artworks throughout Highfield Hall's remarkable mansion and the surrounding grounds and gardens. Annie Dean, Highfield's director of programs and exhibitions is the curator for the show. In creating the show Annie sought to have visitors explore the property and the adjacent Beebe Woods coming from a new point of view. The concept is that visitors will embark on passageways that will guide them to new places and portals that encourage a new point of view. A number of temporary environmental works will be on display between June 29th and September 7th as well as some more permanent sculptures that were installed in the spring. Artisans include those skilled in sculpture, fiber art, landscape design, glass blowing, photography and painting. The exhibition is created as a walking tour that starts inside Highfield Mansion and then continues through the grounds.
July 23, 2013 by insideout
Highfield Hall is one of Falmouth's great treasures.  It was preserved thanks to the determination of some of Falmouth's most dedicated citizens who cared deeply about the history and beauty of the Beebe family mansion.  While visiting Cape Cod you should plan to tour this beautifully restored estate.  The expansive grounds feature a restored victorian sunken garden and acres of walking trails.  The interior of the Beebe family mansion has also been lovingly restored with historic details preserved wherever possible.  Just to the left of the front foyer you can tour what was an old parlor and now hosts an exhibit of the history of the Beebe family and Highfield Hall.
Currently there is a fabulous mosaic exhibit underway that will continue through September 1, 2013.  The exhibit is called Signatures and features the work of 15 extremely talented mosaic artists. The artwork on display is rich in color and detail and includes everything from landscape to floral and portrait mosaics.
Below are pictures of some of the mosaics on display at Highfield Hall.
For more art exhibition information at Highfield Hall click here.