September 13, 2014 by Trish Robinson
Jazz Stroll 2014 is set for October 3, 2014 in lovely Falmouth Village. This free event takes place at numerous retail and restaurant locations in Queen's Buyway and along Main Street. Groups performing range from duos to trios as well as quartets and even the big band group Stage Door Canteen at Liam Maquire's Irish Pub to close out this fabulous night. You might even choose to enjoy a jam session to be held at Jacks located at 327 Gifford Street.
Make a night of it and come for a stroll where you can mix musical pleasure with dinner and dessert or a little retail therapy while on for your jazz stroll.
This evening is one of many events that make up 2014 Jazzfest. One of this year's highlight performances will be Grammy Winner Catherine Russell who will be performing at Highfield Theater on Saturday, October 4th at 7:30 pm. Russell is celebrated as a genuine jazz and blues singer who can sing virtually anything. Her Grammy was awarded for her featured work on the soundtrack of the HBO series Boardwalk Empire. Catherine has performed with Steely Dan, Paul Simon, David Bowie, Cyndi Lauper and numerous other musical talents.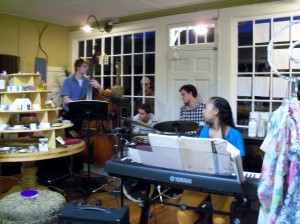 July 23, 2014 by Trish Robinson
Despicable Me 2 is the feature film this evening for Movies Under the Stars. This is a free event held at Peg Noonan Park in Falmouth as sponsored by Falmouth Village Association in Cape Cod. Make it a night with dinner at one of the many great restaurants on Main Street and then head over to Peg Noonan Park with your blanket and lawn chairs to relax and enjoy Despicable Me 2 starting at dusk.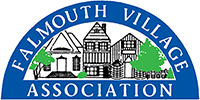 Despicable Me 2 builds on the fun of Despicable Me which starred Steve Carell as Gru. This 3D computer-animated comedy tells the story of how in a secret laboratory in the Artic Circle a powerful mutagen known as PX-41 is stolen by a mysterious vehicle with a large magnet. Then the Anti-Villian League (AVL) tried to recruit the former supervillain Gru to find out who stole the mutagen but Gru refuses on the basis that his is a legitimate business man now and the father of 3 girls. Head over to the movie to find out how things happen.
For more movie information from the film studio:
June 11, 2014 by Trish Robinson
Arts Alive is a free three day event taking place annually in Falmouth Cape Cod. This year the festivities begin on Friday, June 20th and continue through Saturday, June 21st and Sunday, June 22nd.
This year promises to be extra special with over 50 artisans and craftspeople showcasing their wares. From watercolor artists to pottery masters and photographers to stain glass artisans they will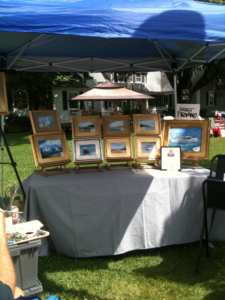 all be on hand to offer you the opportunity to admire their work and purchase a gift for yourself or others.
There will also be over 60 different performances of dance, theater and music to include jazz, folk, fiddle, classical and show tunes. The hours for this year's festivities are on Friday June 20th starting at 5 pm and continuing until 9 pm, then on Saturday, June 21st from 10 am until 9 pm and finishing on Sunday, June 22, from 11 am until 5 pm.
For an up to date schedule of Arts Alive events and participants you can go to the ArtsFalmouth website link dedicated to Arts Alive at  http://www.artsfalmouth.org/d7/arts-alive.   The Arts Alive events all take place in beautiful Falmouth Village near numerous restaurants and boutique shops. Falmouth is a vibrant year round community in Cape Cod that benefits from an incredible amount of activity spearheaded by ArtsFalmouth to encourage art in its many forms to be shared and enjoyed.