February 15, 2016 by Trish Robinson
Glassblowing on Cape Cod is a time honored tradition that can be enjoyed any time of year. Sandwich, the oldest town on Cape Cod is a premiere destination for glass blowing. Whether you're interested in the rich history of glassblowing as it pertains to our nautical geography, or you're more interested in shopping for amazing hand blown glass souvenirs, Sandwich has what you're looking for.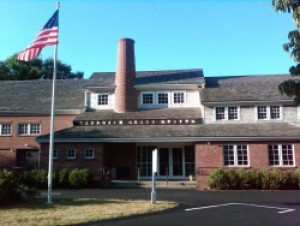 Watch the transformation of raw materials into glass at The Sandwich Glass Museum. Heated to 2,400 degrees fahrenheit, glass emits enough heat to appear almost white hot and it will all take place right before your eyes! Expert glass blowers at the Sandwich Glass Museum will explain how the tradition evolved from pure function into some of the most beautiful art that exists today. The history of the Sandwich Glass Museum dates back to the 1800's. If you'd like a preview, feel free to peruse jewelry, ornaments, art, and more! Be sure to check the events calendar, because The Sandwich Glass Museum offers amazing walking tours, receptions, classes and show.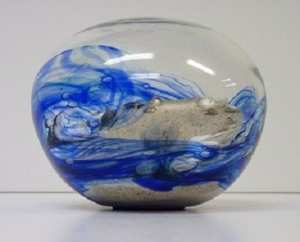 Another 'must' on the list of glassblowing destinations in Sandwich is Cape Cod Glass where you can watch glassblower Michael Magyar create new items daily. See something you like in their shop, but want it in a different color? No problem! Michael takes custom orders and is always happy to create the piece or pieces of your dreams. Hand blown glass is a wonderful gift idea for anyone on your list! Going to a party and not sure what to bring? Rather than the standard host gift of a candle, why not bring a beautiful hand blown candle holder?
Glassblowing is truly an art form, and seeing it first hand is an experience you won't soon forget. Book your trip now and be sure to leave some extra room in your suitcase because you will definitely want to bring home a piece of Sandwich in glass form!
January 5, 2013 by insideout
Just a short 1/2 hour drive from The Captain's Manor Inn, Sandwich was the first Cape town settled in 1637 and its name was based on a seaport in Kent, England. What was a small agrarian community changed dramatically when a Boston businessman Deming Jarvis established a glass factory in Sandwich. The Boston and Sandwich glass company grew to be one of the largest glass makers in the nation.
A must see in Sandwich is the Heritage Museum and Gardens. This is the largest public garden in southern New England and it is located on 100 acres of magnificent grounds on the banks of Shawnee pond. This site is especially famous for their Dexter Rhododendrons as well as numerous daylilies, hostas and hydrangeas. In addition the gardens feature nationally recognized specialty gardens, water features and sculpture.
The heritage Museum hosts three gallery buildings with diverse exhibitions. Our particular favorite, housed in a reproduced Shaker Round Stone Barn, is an automobile gallery featuring more than 30 beautifully maintained antique American automobiles. Another fine collection is the American Art & Carousel Gallery which includes an extensive collection of folk art and a working vintage carousel from 1908.
Another site you should visit is the Sandwich Glass Museum. There are displays of more than 6000 different glass pieces created by different glass companies in Sandwich during the 19th and 20th centuries. A highlight of your visit will be the opportunity to view glassblowing demonstrations on site. The glassblowing demonstrations are held daily from 10 AM until 4 PM every hour on the hour.
Other interesting glass shops to visit in Sandwich are listed below:
• McDermott Glass Studio & Gallery (272 Cotuit Road, Sandwich, Ma 02563)
Closed Monday, Gallery Tue-Sun 10-5, Glassblowing Thu-Sat 10-5
• Glass Studio on Cape Cod (470 Route 6A, East Sandwich)
www.glassstudiooncapecod.com
• Pairpoint – Americas Oldest Glass Works (Route 6A Sagamore Ma)
www.pairpoint.com
If you have more time to spare in Sandwich perhaps you would enjoy the Heritage Trail:
March 5, 2012 by insideout
The Sandwich Glass Museum has reopened for the 2012 season.  There are more than 6000 glass pieces on display created by the Boston & Sandwich Glass Company in Sandwich during the 19th century.  At the museum you will be able to enjoy daily glassblowing demonstrations, a multi-media theater, 15 galleries of antique glass and a contemporary glass gallery.  The museum also hosts a museum store that features contemporary glass artists as well as reproductions, perfumes, jewelry, paperweights, vases and ornaments.  Hours are :  Wednesday through Sunday in February and March from 9:30 am to 4 pm and daily from April through December from 9:30 am to 5 pm.