February 5, 2013 by insideout
Cinco de Mayo is synonymous with spring. Even if you can't be in Falmouth for May 5, 2013 you can still celebrate Mexican culture and food during May with our Cinco de Mayo package. Along with your simply elegant guestroom and breakfast,  your  Cinco de Mayo package stay at the Captain's Manor Inn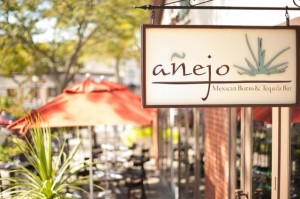 includes a welcome gift basket with such items as salsa, chips, margarita glasses, margarita mix and tequila and a $50 gift certificate for lunch or dinner at Anejo restaurant.
This is a favorite restaurant of many of our guests.  See reviews such as the one below at Tripadvisor:
"I had never had lobster enchiladas before, but these were delicious and so different! The food was great, service was responsive and the atmosphere lively! I would definitely recommend dining here."
Check availability for your May getaway by clicking on this symbol :
After selecting your room you can add the
"Cinco de Mayo  Package" to your guestroom at check out.