February 13, 2017 by Trish Robinson
A greek restaurant is coming to Falmouth Village and we couldn't be happier. The original Estia opened in Mashpee Commons in November 2014. Another location will open in 2017 just walking distance from the Inn
Estia Greek Restaurant
Owners Mr. and Ms. Markantonis, who are Greek, developed the entire Estia menu for their Mashpee location themselves. We are looking forward to what they will develop for Falmouth. Most noteworthy is that we hear a cornerstone of the Mashpee location, the restaurant's anthracite coal oven, will also be in Falmouth.
The claim to fame of this rare cooking style is the specialized style of pizza created because the oven heats up to 1,000 degrees Fahrenheit compared to a traditional gas or wood oven which only reaches about 600 degrees.
Some other customer favorite foods are:
Beet and Goat Cheese Salad
Kabobs with chicken, steak, shrimp or veggie combinations
Seafood estia dinner with side salad
Lamb loin chops
Falmouth Village Foodie Options
Falmouth Village's Main Street is an incredible foodie adventure with something for everyone.
The range of culinary options includes:
Italian (La Cucina and Osteria La Civetta)
Seafood/American (Quarterdeck)
Pizza and other Italian options (Simply Divine)
Fine Dining (The Glass Onion)
Pub/American (Liam Maguire's Irish Pub  and Bear and Boots Gastropub)
Mexican (Anejo Mexican Bistro)
Gourmet Sandwiches and more (Bean and Cod and Molly's Tea Room)
Baked Goodies and French Pastries (Pies ala Mode and Maison Villate
Hearty American Breakfast/Lunch (Country Fare Restaurant)
Guy Fiere's Diners, Drive Ins and Dive Favorites (Pickle Jar Kitchen and Parkside Restaurant)
Thai (Bancock Cuisine)
Indian (Golden Swan)
Chinese and Hibachi (Min's Kitchen and Garden Gourmet)
American Diner Food (Betsy's Diner)
August 14, 2016 by Trish Robinson
Dine like a local when you visit us on Cape Cod! There's not much in life that's better than good food. Well, maybe the beach. Lucky for you, our little part of the world has both. We're going to give you the low down on how to chow down in Falmouth and beyond just like we do.
Outdoor Dining
Añejo Mexican Bistro and Tequila Bar (pronounced Ah-nyay-ho)
BEST spot in Falmouth to people watch. Situated right smack dab in the middle of Main Street, their large outdoor patio looks out onto the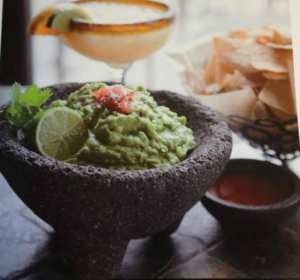 summer bustle taking place on the downtown sidewalks. Cape Cod Magazine voted Añejo best Mexican food AND best margaritas on Cape Cod and we couldn't agree more. We'll start with drinks. If you're in the mood for a margarita (and when are you not) we recommend the house – it's simple and clean the way the margarita gods intended. El Jimador Blanco, Patron Citronge, organic sugar cane and squeezed lime. Not overly sweet, just the way we like it. If you are in the mood for sweet (and a little spicy) try their blood orange margarita made with jalapeño infused tequila. Olé! The menu for lunch and dinner is fantastic. Don't leave without trying one of their tortas, everything needs a side of a lá carte guacamole and throw in some Mexican street corn for good measure – you will not be disappointed. The kicker? It's o.2 miles away. A beautiful 5 minute walk is all that stands between you and the best Mexican food on the Cape when you stay with us! Local Tip: If you head in for a margarita and the place is packed (which it can be on a summer evening) grab a drink at the bar and head out the side door – they've got couches, tables and lights in the side ally between the restaurant and Twigs (an adorable local shop). Sip in peace!
Out-Of-This-World Food
Are you in the mood to be dazzled? Then The Glass Onion is the choice for you. Steps away from your room at The Captain's Manor Inn, you will be amazed at the artful combination of flavors the chef prepares. We recommend the lobster strudel for an appetizer. In case that name alone didn't completely sell you, in addition to lobster, you'll be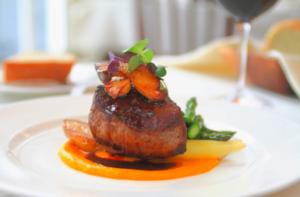 snacking on mascarpone, oven dried tomatoes (which have a roasted sweetness unlike anything else), and of course, what vacation appetizer is complete without a lobster butter drizzle? Is your mouth watering yet? Because we haven't even gotten to the entree! You can choose between filet, shrimp, duck, house made gnocchi, lobster (because there is officially no such thing as too much lobster when you're on Cape Cod) or a nightly special. Whatever you do, leave room for dessert. The Glass Onion has been hand making small batch ice cream for years and with flavors like peach pie and guava… it cannot be missed. If you've overdone it at dinner and simply can't fit another thing… don't worry. We've got you covered.
If you head in during normal business hours and ask the hostess, you can purchase ice cream in a cone and enjoy it on their back patio! So just head back the next day, refreshed and re-hungry!
Summer Vibe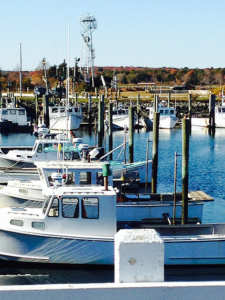 The Pilot House is situated on the Canal in the Sandwich Marina. Beautiful water views combined with a nice big yard and great food will create a memorable afternoon! We recommend heading over for a late lunch or early dinner to take full advantage of the well placed adirondack chairs. Order a cocktail from the outdoor bar, hunker down and enjoy. Don't feel like moving but you're getting hungry? No worries! The waiters and waitresses are happy to bring you menus and you can dine where you sit! If you haven't worked up an appetite yet, you'll notice ring toss, corn hole, and more! Feel free to walk around the spacious lawn and enjoy. Most days there's live music to add to the summer time vibe! This place is perfect for a mouth watering fried seafood plate, crab cakes, calamari, mussels and more! As we mentioned, this restaurant is in Sandwich with is just under a 30 minute drive. If you'd like to test it out before you commit – head over to The Quarterdeck on our very own Main Street (a 10 minute walk from the Inn). Both restaurants are owned by the same family, and both serve delicious Cape Cod fare! Local Tip: Have you been wondering where to get a good lobster roll? Look no further. You've found it.
Take-Out on the Beach
The British Beer Company (The BBC to locals)
Are you in the mood to dine with your toes in the sand? We've got you covered. The local British Beer Company is located directly across the street from Falmouth Heights Beach. As soon as you walk in you'll be transported to a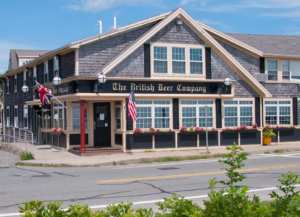 London pub. The decor, the music, soccer on the tele… it's foggy London town! If you're a beer drinker, saddle up to the bar. The BBC boasts one of the best beer lists in town. The taps are ever changing and the bartenders are super friendly and helpful. If you describe what kind of beer you typically prefer, they'll be able to suggest something new to try. If you're not a beer drinker, you don't have to feel left out. They've got a great selection of wine and offering of specialty cocktails. As you sip your pint at the bar, have a look at the menu. This is the British Beer Company, so dishes like fish and chips and bangers and mash are unbeatable. But they've got a wide selection of pizza, burgers, sandwiches and more. Finish your drinks, ask for your food to go and head across the street to the beach. If you time it right, you can watch the sun set as you enjoy a little British food as you sit on the shores of New England. Local Tip: After you're done eating, head back over to the BBC – it's one of the best spots for live music in an intimate setting in Falmouth!
Wood's Hole
Are you in the mood for a beautiful drive down to Wood's Hole? Then be sure to stop into Quicks Hole Tavern for a bite. Open year round and a favorite for Vineyard ferry commuters, Quicks Hole Tavern has everything you could ask
for all wrapped up into a beautiful seaside view. It's one of our favorite places to sit and watch the ferry come in and out. They serve lunch in their upstairs dining room, fine dining on the second floor, and the first floor pub is open seven days a week offering a pub menu. What more could you ask for? The best part about this restaurant besides the views, the cocktails, the ambiance (okay there are a lot of bests) is the inventiveness of the menu. You can try Avocado Toast with chili spiced deviled eggs as an appetizer, whisky rubbed salmon and a bag of donuts for dessert! Whatever you're in the mood for, you will not be disappointed… or bored! This is a great place to head after a nice hike down to The Knob. Local Tip: You've got to try the "Pig Candy," an appetizer made with house-smoked pork shoulder braised in maple syrup and house spices, served on guava puree with celery sprout garnish. It's been described as 'addictive' and we can't agree more!
Again, these are just a few of our favorites. Just to give you a little taste of the local flavor. There are plenty more local favorites, and we'll be happy to share them all with you! But this is just enough to get you started so you can dine like a local when you come to visit!
May 13, 2016 by Trish Robinson
As we approach Memorial Day,  Cape Cod's unofficial beginning of the summer season, 3 new restaurants in Falmouth have opened and we are looking forward to another fun filled season.
First we share that the ever popular CSalt has opened a second location at The Grille Room at The Golf Club in East Falmouth.CSalt has long been a favorite restaurant of our guests particularly their calamari and mussel dishes seem to be fan favorites. We were fortunate to attend the premier opening night for the new CSalt and Kevin enjoyed the sea scallops for his main entree after his calamari appetizer and I enjoyed the swordfish which was cooked perfectly. A couple of things to know about the new CSalt location – they offer both indoor and outdoor dining weather permitting and the size of this 2nd restaurant location it is a bit larger. The menu has some differences from the original CSalt such as the addition of  "Jill's pasta. The CSalt at The Grille Room also does automatically place a 20% gratuity on your bill because the facility is part of The Golf Club country club. Our culinary kitchen assistant, Lauren, just this past week went to CSalt at The Grille Room for lunch and raved about the great sandwiches and service.
In the village of Woods Hole in Falmouth two new waterfront restaurants will look forward to welcoming you this summe. The restaurant previously known as Fishmonger will be reopening as Water Street Kitchen and Public House,  and the former waterfront restaurant known as Phusion has just reopened as 41-70. Enjoy some articles that have been written recently about 41-70. First is an article is by a writer from bostonchefs.com in anticipation of the opening and their excitement that 41-70 will feature two accomplished Brookline chefs. The next article is one written by a local writer for the cape cod times and is after the opening this spring of 2016.
Other restaurant news is that many of us in town have missed the delicious food from thai restaurant Bangkok Cuisines which due to a fire in the neighboring building was destroyed a couple of years ago………well they are returning to town and will be opening on Main Street in Falmouth Village later this summer.
October 12, 2015 by Trish Robinson
Cape Cod restaurant week will be back this October from the 12th-18th. Restaurants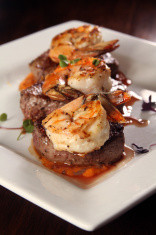 from Falmouth to Provincetown will be offering three and four course exhibition menus for $25, $30, or $35. Whether you decide to dine at one of the participating restaurants only a short stroll down Main Street from the inn or venture off to explore a new town; Cape Cod restaurant week will not disappoint. This is the perfect opportunity to try something new in addition to sampling some of your Cape Cod classics. A favorite event of all the local foodies, this seven day culinary adventure will show you the delicious side of the Cape. Click here for participating restaurants, sample menus and a map.
July 26, 2015 by Trish Robinson
Sundays at La Cucina Sul Mare feature live acoustic music as well as the most delicious Italian cuisine in Falmouth. Stop in for lighter fare and a fabulous cocktail at the bar; or make a night of it and order everything from appetizers to dessert.  Whether you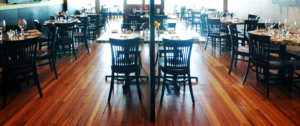 dine in the beautiful restaurant, or al fresco on the breezy patio, you will love the signature dishes – each with an Italian or Mediterranean flare. We recommend the lobster and asparagus ravioli with sautéed sea scallops. This dish is served with a light tomato sherry mascarpone cream sauce and will have you coming back to Falmouth just for another bite!
Donnie Cross and Paul Good will set the tone for a wonderful evening with their acoustic interpretations of old classics. Listen to a sample of the music here. Located in the heart of Main Street, La Cucina Sul Mare is a short walk from The Captain's Manor Inn and the perfect place for a romantic evening complete with great music. Sundays at La Cucina Sul Mare are a best bet for a great night in Falmouth!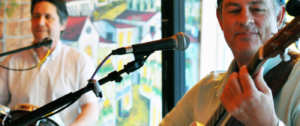 Call ahead seating is always available, call 508-548-5600
March 20, 2013 by insideout
DJ's Wings is a welcome new addition to our restaurant choices in Falmouth.  A true sports bar, with seven large flat screen tv's and individual screens in the booths(!) on the sports-bar side to round out our viewing choices. The food was delivered crisp and hot; we tried both the medium-hot chicken wings and the barbequed ribs. Seats in the bar side were full; a great renovation on the site of an old favorite (the Hearth and Kettle was in this spot for years).  If you are feeling competitive and like your wings hot, try the "Angry Wing Challenge". You have to eat "10 wings from hell" in ten minutes and lick your fingers.  If you win you get a T-shirt and your photo is posted on the "Wall of Flame." You also get your wings for free. Lose and you pay $9.99 for the wings and a photo on the "Wall of Shame".
The restaurant side of the bar is decorated in football style, painted green with yard-line markers. A great place for couples, families, and sports lovers, the menu is extensive and includes salads, wraps, and sandwiches as well as their famous wings and ribs.  Local sports fans will love the atmosphere. Prices are reasonable; a sampler of wings and a sampler of ribs cost about $15.00.