August 28, 2014 by Trish Robinson
A Falmouth historic walk is enhanced this year with the beautiful ceramic birdhouses created by Falmouth High School students in collaboration with the Falmouth Museums on the Green.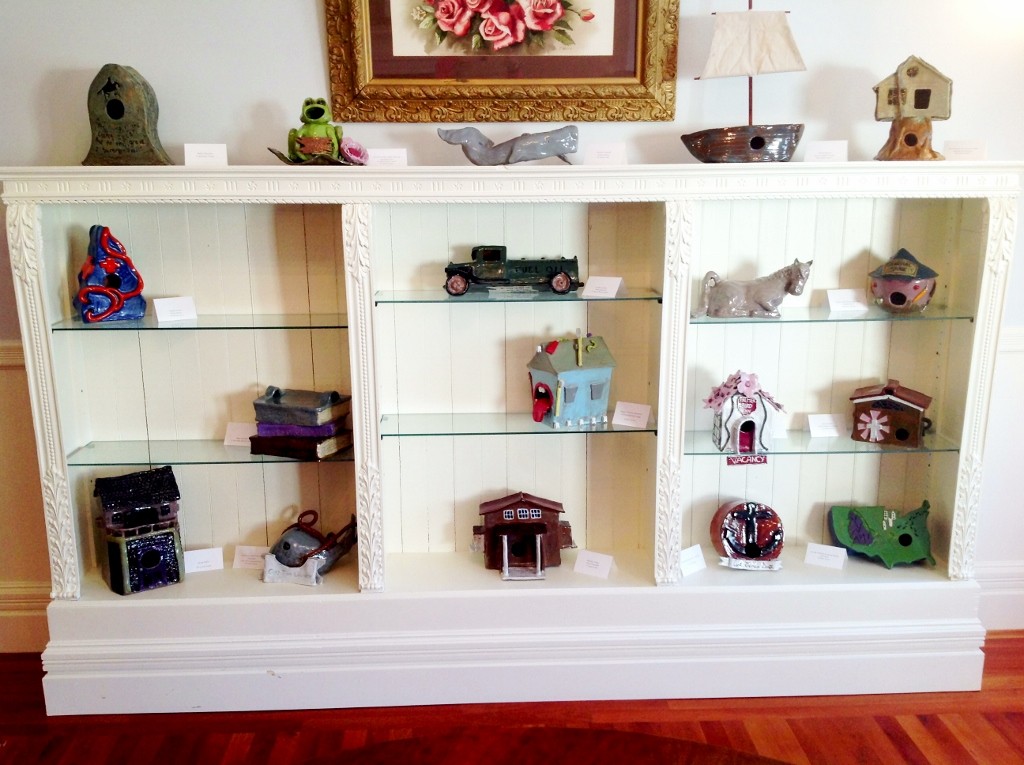 This is a self guided tour through historic Falmouth Village and 28 different homes have these unique birdhouses located in trees in their front yards. Each of the birdhouses was painstakingly created and inspired by architectural, cultural or historic significance of the particular house they selected.
The Captain's Manor Inn is proud to be a part of this endeavor. We are listed as number 12 on the tour and are under the name of Mostly Hall. The Inn was dubbed Mostly Hall back in the 1800's when a young man visiting the home with his mother said "look ma, it's mostly hall" upon stepping into the grande entrance. The name became part of town lore and the house is actually on the National Historic Registry under the name of Mostly Hall.
We share some pictures below and a video of students who made a birdhouse: http://youtu.be/BoNLHNVH2OM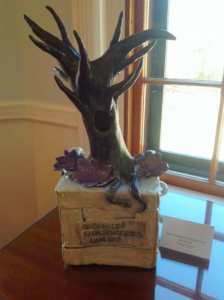 To the left is a picture of the ceramic birdhouse for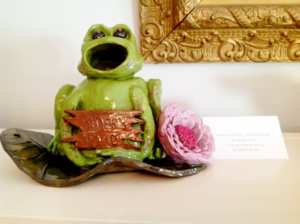 The Captain's Manor Inn (aka Mostly Hall)
and to the right is the ceramic birdhouse for
the Consider Hatch house. Below is a picture
of the ceramic birdhouse for St. Barnabas
Church.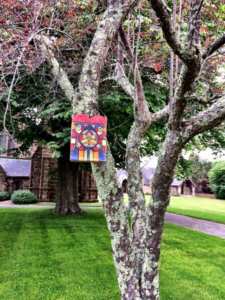 June 24, 2014 by Trish Robinson
Enjoy a walking tour of Falmouth and learn about famous events and people that impacted this seaside village.
June 25, 2011 by insideout
There are many wonderful walking tours of Cape Cod throughout the Spring, Summer and Fall. Many guests of The Captain's Manor Inn make it a point to join in on such walking tours during their stay. This coming Thursday, June 30th, 2011 is the walking tour of private cape cod gardens in Hyannis Port Ma. from 9:30am-3pm. The tour features a buffet luncheon by prior reservation at the Hyannisport Club.
$80 Tour and Luncheon (non-member) OR $55 Tour Only (non-member)
To register or for more information, contact 508-888-3300 ext. 111 or ahoxie@heritagemuseums.org