January 21, 2017 by Trish Robinson
Drink Like a Local
Yes, here on Cape Cod we are famous for the Cape Codder. We're happy to tell you where you can go to get one. In fact it would actually be harder to tell you a place that you can't get one on Cape. We also want to share more. Specifically the amazing beer, wine and cocktail selections available right in our backyard as well as the ones that are worth the drive!
Attention: Beer Drinkers!
Father's Kitchen and Tap House, East Sandwich: This is a fairly new addition to our little part of the Cape and we have welcomed them with open arms for a reason! And that reason is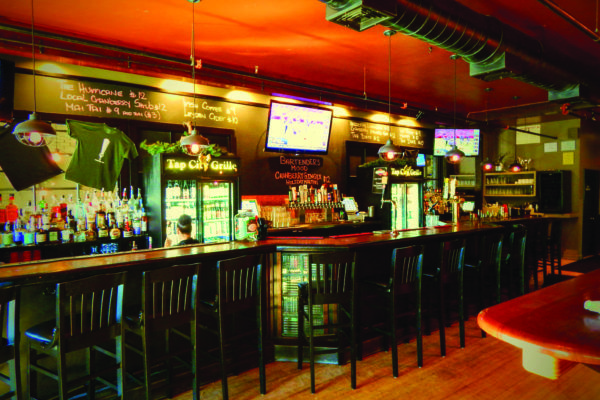 beer. Father's offers 42 amazing beers on tap both local and from afar. Our favorite thing to do there? A flight. Belly up to the bar and ask for a flight sheet. You'll be able to take a look at a description of every beer. Most beers are offered in a full pour, half pour, or a flight. The bar tenders are also super helpful and knowledgeable. If you know you like IPA's but aren't sure if a Pale Ale would excite and delight your taste buds, just ask them. They're happy to help steer you in the right direction and can also make some suggestions about new fun and interesting beers to try!
Bonus: Great food! Insider Tip:
A recommendation is for you to try the peanut butter pizza. No, it's not dessert (though you can totally order it as dessert) – but it is incredible. And it goes great with beer!
British Beer Company, Falmouth, Hyannis and Sandwich: When beer is right in the name of the restaurant, is there really more explanation necessary? With 14 locations around MA, we're lucky enough to have three right here on Cape Cod. This means no matter where your Cape Cod travels take you, you're never very far away  a good beer. In addition to a bunch of great beers on tap, depending on location, they also have beers on cask and will fill growlers! Check out each individual website or Facebook page for live music, trivia, and more!
Devil's Purse Brewery, West Dennis: This is a Cape Cod gem. If you're looking for an amazing local brew born from an incredible local story, look no further than Devil's Purse. Matt and Mike, owners and operators began what would later become Devil's Purse on a total whim. They made a batch of beer from a beer making kit one of them had gotten as a wedding gift nearly 10 years prior and as they say, the rest is history. Well, the rest was a ton of hard work, trial and error, grit and determination – but their efforts taste amazing! At the brewery, you can do tastings, buy beer and swag and of course, chat with Matt and Mike – they're always there. Mark our words, this brewery is going to blow up and when it does, how cool would it be to say "I knew about Devil's Purse back when it was just Matt and Mike, brewing and chatting all day long!"
Insider Tip:
Ask the guys for restaurant recommendations in the area if you're in around meal time. They have tried everywhere and will be able to give you a great heads up – and killer hole in the wall places are their specialty!
Calling All Cocktail Lovers!
The Landing, Woods Hole: Talk about a drink with a view! At The Landing you can sip your cocktails as your legs dangle off the dock. Of course they have a full bar, but there's one cocktail you simply can't leave the Cape without trying and it's called a Greyhound. You may have heard of it; you may have even had one before… but you haven't really had one if you haven't had one from The Landing. The ingredients are simple, and sometimes simple makes the best drink. It's fresh squeezed grapefruit juice, vodka and maybe a splash of soda water. The key to this drink lies within the fresh squeeze. They have this antique looking Greyhound-specific contraption with one purpose: to squeeze grapefruits. Watching the bartenders (who probably have huge muscles after the summer's up) squeeze fruit after fruit all for your drink is one of the coolest things to see.
Pan D'Avignon, Hyannis:  Don't be fooled by this restaurant's unassuming exterior. We and many others view Pan D'Avignon as one of the best French restaurants on the Cape. Their martini menu is something to go back for. One of the most interesting elements of the decor is the exposed (giant) wine cellar. They have some of the best wines on Cape Cod. Half the fun is to watch the sommelier head into the cellar and procure your bottle. BUT, there is one thing in particular that we need to let you in on. That is that this is the place where you can get year round, handmade bleu cheese stuffed olives. This may not sound groundbreaking, but when you add them into your favorite dry cocktail (like.. oh I don't know, maybe a slightly dirty Tito's vodka martini with two bleu cheese stuffed olives… just you know, off the top of my head) you'll understand why they're worth the mention. More of a gin an tonic or wine person? No worries! Order a few olives on the side. The local bleu cheese paired with the saltiness of the olive is something to behold.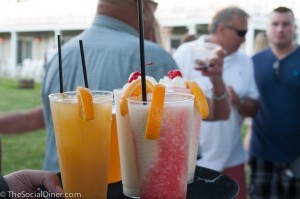 Ocean House, Dennisport: The Ocean House is a fabulous place for dinner and absolutely a favorite for people visiting the Cape. The Ocean House Beach Bar (on the same property) is the place to go for frozen cocktails. Mudslides, Daquaris, Pina Coladas – you name it, they've got it. They'll even do one of my best friend's favorites a Miami Vice which is 50% Pina Colada, 50% Strawberry Daquari and 100% delish! They frequently offer live music right on the lawn, which always makes your sipping experience that much more enjoyable!
The Beachcomber, Wellfleet: Lunch, dinner, late night menu – regardless of the time of day, The Beachcomber is sure to have the food and beverages you're looking for to really enjoy your time on the Cape. Their raw bar is stocked from local fisherman, and you can really taste the difference. Like any good bar and restaurant on the beach, the comber has frozen beverages, beers galore, wine and an extensive cocktail list.
Insider Tip:
They've got something no one else does. And it's called a Goombay Smash. Their website divulges that it includes rums, juices and a myers float. BUT, no one can come close to reconstructing this masterpiece. One sip, and you'll understand why there have been over 3 million sold!
April 3, 2016 by Trish Robinson
Stress relief is a weekend away when you book at The Captain's Manor Inn! Perhaps it's the long, cold winter that's gotten you down? Maybe it's the never-ending to-do list, or the long hours atwork; regardless of where your stress is coming from, we've got the solution to get rid of it! Are you coming in from the city? Then we suggest you bypass the stress of driving, and take the Peter Pan Bus line from Boston or Providence. Your relaxing weekend can begin with the opportunity to dive into that novel you've been meaning to read, or catch up with friends and family on social media, all while you're in transit to beautiful Cape Cod. The best part about the Peter Pan Bus? Your destination is a short walk away from the inn! Of course if walking isn't your idea of relaxation, you could take a taxi or an Uber, but you might enjoy stretching your legs and taking in the sights on your walk to relaxation!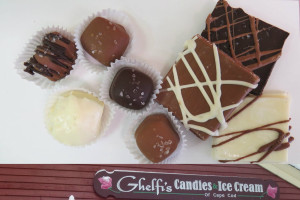 Once you arrive at the Inn, any remaining stress from the city will melt away the second you enter. In addition to complimentary gourmet breakfast, afternoon snack and round the clock access to beverages, you'll receive a bottle of wine and gourmet chocolates from Ghelfi's Candies of Cape Cod that you can enjoy in a number of relaxing locations at the Inn. Enjoy your wine on the porch, bistro, or dining room or perhaps you'd rather recline on a lounge chair on the acre plus of serene, private grounds.
When you choose the solo stress relief package, you'll be able to choose between a reflexology or massage treatment. Both reflexology and massage are ancient relaxation and stress relief traditions that have withstood the test of time. An ancient Japanese belief is that the body and mind are interconnected and one cannot be completely relaxed if the other is not. Either of these two treatments will simultaneously relax your body, and your mind.
Spend your day doing whatever it is that relaxes you. Perhaps you'd like to stroll down to Eight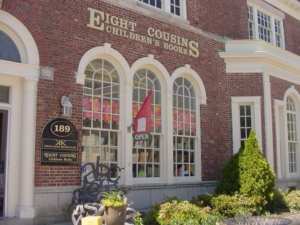 Cousins, our locally owned and operated book shop and choose a new book? You can take your book to the park or beach and get lost in the pages. Didn't bring a beach chair or a towel? No problem! Simply borrow one from the Inn!
If your idea of relaxing is fine dining, then you have certainly come to the right place. Steps away from the Inn are the best restaurants in Falmouth. Whether you're feeling Mexican, Italian, or fusion, Main Street and Queens Buyway will have what you're looking for. We love The Glass Onion for cocktails and dinner. Check out their menu here.
After an incredibly relaxing day followed by an incredibly relaxing evening, we invite you to prepare for the most restful sleep of your life. Atop your bed will be a Lavender Bear from Cape Cod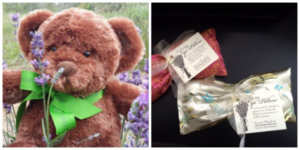 Lavender Farm as well as a silky eye mask filled with lavender. Are you sensing a theme? Traced back to 2,500 years ago, lavender has long been used to fight stresses of the body and the mind. Lavender was even used to tame lions and tigers in ancient times! A recent study showed that breathing in the scent of lavender while sleeping increases the amount of time you spend in deep (slow wave) sleep. Of course sleeping on luxury linens helps too!
Stress is an easy thing to get and a difficult thing to lose, but a weekend at our peaceful inn will have you feeling good as new. Click here to book now!
February 28, 2016 by Trish Robinson
Cape Cod Wine Bed and Breakfast Weekend 2017 will  be here before you know it. The weekend of April 28th-30th promises to be a weekend you won't soon forget. Can you think of a better way to welcome spring than a weekend dedicated to wine, food, and relaxation? Join other wine enthusiasts as you learn about the process of making wine, the art and science behind wine and food pairings and of course, what wine weekend would be complete without tastings?
Friday reception
Here at The Captain's Manor Inn, your Cape Cod Wine Bed and Breakfast Weekend begins with your arrival on Friday. After you've checked in to your room, enjoy a wine reception from 5:30-7pm in our bistro area. Enjoy wonderful wine and light appetizers before heading out to dinner at any of the truly incredible restaurants that are just a stroll away. Be sure to leave some time for shopping as Falmouth's iconic Main Street which is peppered not only with foodie favorite restaurants, but also with incredibly unique shops and boutiques. Take a peak at our Restaurant Page to get the culinary juices flowing!
Saturday activities
Saturday afternoon, the Cape is your oyster! After enjoying a delicious breakfast at the Inn, it's up to you whether you want to head out to drive scenic Route 6A and head to Truro for a wine tasting or perhaps you would like to do a little exercise with a bicycle tour of the town or on the Shining Sea bikeway, or another option might be a short drive to Sandwich to shop for hand blown glass. Regardless of how you spend the afternoon, don't have a big lunch because the Cape Cod Wine Bed and Breakfast Weekend anchor event is Saturday night, and promises to leave all of your senses sated!
Saturday's Wine Dinner
For Saturday's wine dinner we will head to the Woods Hole Village just 3 miles down the road to the award winning Quick's Hole Tavern.
You will have the opportunity to  enjoy course after course of food made with the freshest locally sourced ingredients and expertly paired with perfect companion wines.  Meet others interested in spending a weekend dedicated to amazing wine, food and conversation and perhaps you'll leave not only full, but with a few new friends with whom you can enjoy a good bottle of wine and great conversation!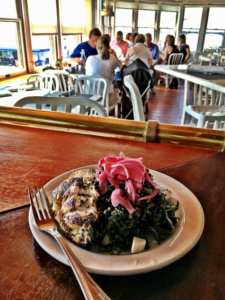 Menu:
A selection of Cheese and Charcuterie served on a distinctive wooden platter
Spring Pea Soup with Mint and olive oil
 a choice of:
 Seared Cod with chirizo, roasted fingerling potatoes, in a fennel and tomato broth OR
 Pan Roasted Chicken with local mushrooms, grilled asparagus, and a lemon sabayon
 finish your meal with a desert of a Bag of Quicks Hole's famous donuts with dipping sauce for each table to share.
Bid adieu to cold winter days with an entire weekend filled with things you love. Your package includes two nights, three days plus a welcome wine reception Friday and Wine Pairing Dinner event on Saturday at The Captain's Manor Inn. Rates below include your guestroom, full  breakfast each morning, wine and appetizer reception, afternoon baked goodies and your cape cod wine dinner at Quick's Hole Tavern (dinner tax and tip not included)
Rates:
$618 +tax double occupancy Queen room  ( SOLD OUT )
$648 + tax double occupancy king room  (1 room left – Tuscany)
$688 + tax premium king room (fireplace in room)   (1 room left – Robinson)
$718 + tax Forbes Cupola Suite –  If you've yet to stay in the Forbes Cupola Suite, it's our newly renovated, most unique room at the Inn. As the only two story suite, once you travel up the private staircase accessible only from your room you'll find yourself in the Cupola sitting room surrounded by rich architectural history, and the best views from the Inn!   (SOLD OUT)
Just book your room and add the Wine Bed and Breakfast package at check out.
June 16, 2010 by insideout
Celebrate your honeymoon, anniversary or make any occasion a little more romantic with this Cape Cod getaway.
Your package includes:
a dozen roses upon arrival
Duval-Leroy French champagne and a half dozen chocolate dipped strawberries upon arrival
2 adult round-trip tickets to Martha's Vineyard
Gourmet cheese, fruit and cracker platter with a bottle of wine for the second evening of your stay
Full breakfast each morning of your stay
Afternoon refreshments daily starting at 3 pm
Cost of the package $ 249  is added to whichever guestroom you select.
Check date availability by clicking the symbol below: