Monthly Archives:
March 2012
March 30, 2012 by insideout
Hard to believe that less than 60 days are left until we reopen the Inn.  The tiling of all the new bathrooms is well underway and the crown molding and wood trim is in process.  The Bates room is a fun room to capture as it progresses. We posted a short video below that we hope you enjoy 🙂
March 19, 2012 by insideout
Work is underway on beautiful window art for the Canopy Room.  A local artisan, Robin Pierson, is being featured in Cape Cod magazine and we got a sneak preview when Robin stopped by to pickup the window last week.  Please scroll down below for a copy of the article.  We can not wait to show off our piece of art when it is done!!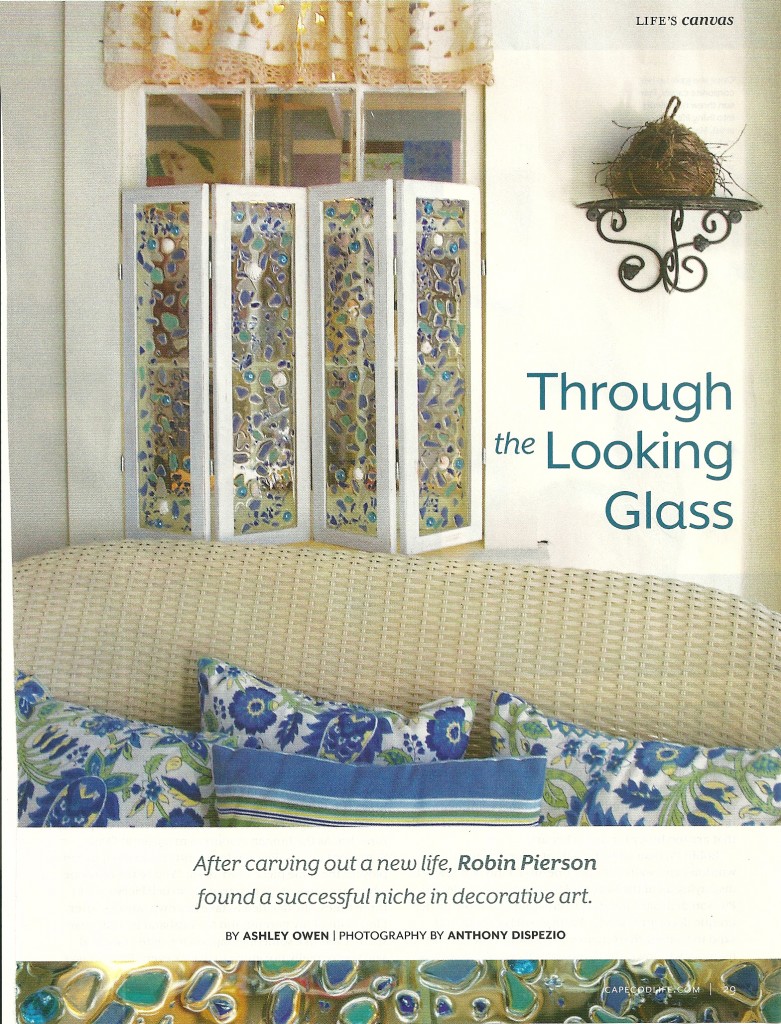 March 12, 2012 by insideout
Progress continues with the rough in for the electrical and plumbing/heating complete.  It is incredible to see the amount of wire and piping that is going into the addition.
Our plumbing and heating professional is someone we used when we lived in Western Massachusetts and we are so pleased that he traveled out with his team to do our work.  He is a great professional and a patriot as you will see from his truck.
Look at the intricate valves for all the plumbing lines for the new bathrooms and heating systems in the addition!!!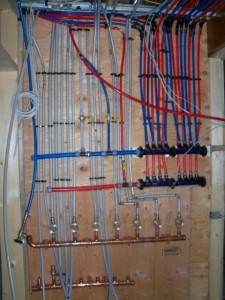 March 5, 2012 by insideout
The Sandwich Glass Museum has reopened for the 2012 season.  There are more than 6000 glass pieces on display created by the Boston & Sandwich Glass Company in Sandwich during the 19th century.  At the museum you will be able to enjoy daily glassblowing demonstrations, a multi-media theater, 15 galleries of antique glass and a contemporary glass gallery.  The museum also hosts a museum store that features contemporary glass artists as well as reproductions, perfumes, jewelry, paperweights, vases and ornaments.  Hours are :  Wednesday through Sunday in February and March from 9:30 am to 4 pm and daily from April through December from 9:30 am to 5 pm.