Celebrate Your Special Day at The Captain's Manor Inn: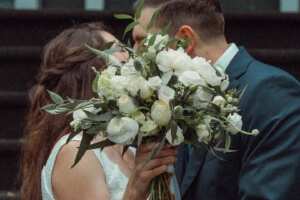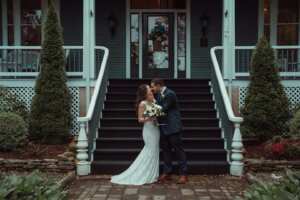 Your wedding day is one of the most important days of your life, and finding the perfect venue to celebrate this milestone is crucial. Nestled in the heart of downtown Falmouth Village, The Captain's Manor Inn offers a unique and unforgettable setting for elopements and boutique weddings. With its charming veranda and exceptional service, this historic inn ensures that your special day will be extraordinary.
A Historic Gem in Downtown Falmouth Village: The Captain's Manor Inn is a testament to Falmouth's rich history. This beautifully restored plantation home, with its elegant architecture and meticulous attention to detail, creates an enchanting atmosphere for intimate weddings. Its prime location in the heart of downtown Falmouth Village allows for easy access to quaint shops and picturesque streets, adding to the overall charm of your wedding experience.

A Unique Setting for Elopements and Boutique Weddings: Whether you envision a small, private ceremony or a more intimate gathering with your closest loved ones, The Captain's Manor Inn offers a variety of spaces that can accommodate your needs. The beautifully landscaped gardens, with their vibrant flowers and lush greenery, create a picturesque backdrop for exchanging vows. Alternatively, the cozy and elegant interior spaces, filled with antiques and period details, exude timeless elegance.

The Expertise of Pattie and Her Team: Pattie, the innkeeper of The Captain's Manor Inn, understands the importance of personalizing every detail of your wedding day. With her exceptional attention to detail and dedication to creating memorable experiences, Pattie will work closely with you to ensure your vision becomes a reality. From arranging the perfect flowers to coordinating with local vendors and creating a customized menu, she goes above and beyond to make your special day unforgettable.

Memorable Experiences for Every Season: Falmouth Village offers a wealth of attractions and activities throughout the year, making it an ideal destination for weddings in any season. Whether you exchange vows against the backdrop of vibrant fall foliage or celebrate in the crisp winter air, The Captain's Manor Inn provides an enchanting setting that can be tailored to suit the unique ambiance of each season.

Accommodations for You and Your Guests: Besides its exceptional wedding services, The Captain's Manor Inn offers comfortable and luxurious accommodations for you and your guests. The inn boasts beautifully appointed guest rooms with unique charm and character. Your loved ones can relax and enjoy the inn's tranquil atmosphere while you step away from the wedding festivities.
 Your wedding day is a once-in-a-lifetime event. The Captain's Manor Inn in downtown Falmouth Village offers the perfect blend of elegance, historic charm, and personalized service to make it an extraordinary experience. With Pattie's expertise and attention to detail, this unique plantation home provides an unforgettable backdrop for elopements and boutique weddings. Whether you dream of an intimate gazebo ceremony or a cozy indoor celebration, The Captain's Manor Inn will make your special day truly magical. Contact Pattie today and embark on a journey to create lifelong memories.