May 4, 2014 by Trish Robinson
Family Maypole Celebration promises to be a fabulous time for family members of all ages. After a long cold winter and early spring this weekend promises to bring some sunshine and warmer weather. Enjoy crafts, music and games as well as meet artist Alfie Glover and admire The Spirits of the Garden sculpture! The Maypole Dance will take place at 3:00 pm. For more information go to www.highfieldhall.org
April 24, 2014 by Trish Robinson

Falmouth Village Blooming is a celebration of all that is Spring. The spring celebration kicks off on May 1st with a self guided tour through Falmouth Village to view May Baskets on display.
You have a chance to vote on the Falmouth Village Facebook page for your favorite as participants vie for the People's choice award.
Enjoy Flower Power Happy Hours at participating restaurants from 3- 5 pm during the first two weekends of the May. Throughout the Village be on the lookout for Blooming Bargains at all the participating retail shops.
Some of the very special scheduled events include: Cinco de Mayo celebration at Anejo's Mexican Bistro on May 5th, Ring around the Maypole at Highfield Hall on May 4th, Annual Falmouth Beautification Sale on May 10th, Just for Kids Colonial Gardening at Falmouth Museums on the Green on May 10th and the Falmouth Bed & Breakfast Association Garden Tour on May 10th from 1 – 3 pm.
There is something fun for everyone during Falmouth Village Blooming. For the latest information and schedule click here to go to the Falmouth Village website.
April 5, 2014 by Trish Robinson
Come to the Highfield Hall Open House and celebrate spring! This free event is open to the public and offers a variety of activities for all ages. Refreshments are being offered courtesy of Atria Woodbriar who is the sponsor of the open house and the spring art exhibitions at Highfield Hall.
Family Fun events from 11:30 am until 1:00 pm include a self-guided Highfield architecture scavenger hunt and fun crafts to make with children's program teachers.
At 12:30 pm docents Jean Wentzell and Bobbi Miner will host an estate walk of the Highfield property where you can learn about the Beebe family and the expansive property they owned in Falmouth.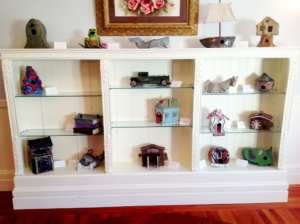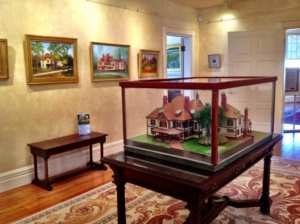 From 1:00pm until 3:00 pm there will be an artist reception for the spring exhibits as well as a painting demonstration, music and refreshments. The artist exhibitions include A House for all Seasons, Ambient Light Domestic interiority, Fragment House and All around the House. A lovely collaboration between Falmouth High School ceramic students and Falmouth Museums on the Green resulted in the exhibition entitled If These Houses Could Talk.
At 2:00 pm enjoy a poetry reading from the new book, Domestic Interiors and then at 3:00 pm relax to Robert Wyatt performing his favorite songs of spring on the grand piano.
March 27, 2014 by Trish Robinson
Highfield Hall Garden Programs start on May 17th from 10-11:30 am with a special lecture by Louis Raymond. His lecture is titled Plays Well with Plants: Creating a Garden of a Lifetime. Louis is a professional landscape designer located in Rhode Island and he has had his work highlighted in major publications as well as being featured on various national and local television shows.
Following the Louis Raymond lecture there is a special fund raising luncheon opportunity being offered at an elegant home in Gansett where you can view gardens especially designed by Mr Raymond. The fund raising for this special event will benefit the plantings and gardens of Highfield Hall.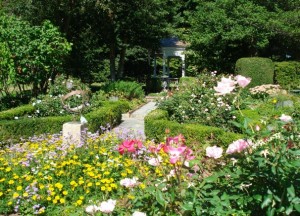 On June 21st the next presentation at Highfield Hall will be held and will be given by rose expert Gretchen Ward Warren. Her presentation is titled Historic Roses of Woods Hole and she will share the remarkable history of the rambler rose varieties which were developed in Woods Hole over a century ago by Michael Walsh. She will also share historic photographs of the rose garden on the Fay estate in Woods Hole where Michael Walsh was the Head Gardener.
February 22, 2014 by Trish Robinson
Master chefs teach at Highfield Hall this spring for the sixth year running. During the months of April through June, a number of local and not so local chefs will be on hand at Highfield, teaching the art of cooking.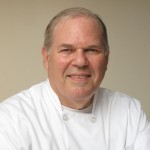 One of the exciting offerings is with Personal Chef, Alan Zox. Allen's recipes will focus on vegetables and are very much in sync with America's growing interest in learning to eat less meat. This is a three-part series or you can opt to register for a single class. The classes include demonstrations, tastings and product information. You will learn how to make featured recipes from the award winning cookbook, Jerusalem . Classes are held at 3 PM on April 2, April 23, and May 14.
Highfield is thrilled to have Chef Jean-Jacques Paimblanc  demonstrate some of his favorite dishes on April 6 at 1 PM. Chef Paimblanc is a founder of the certificate program in the culinary arts at Boston University along with Julia Child and Jacques Pepin.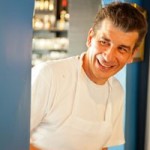 Join admirers of Chef Frederic  Feufeu for a delectable experience. Chef Feufeu is the owner of Blue, an award winning restaurant in Mashpee Commons just a 20 minute drive from Falmouth. This April 27th at 1 pm will mark Chef Feufue's sixth teaching appearance at Highfield.
During June there are three offerings with different experts in the Seafood Specialties Series.
On Sunday, June 1st at 3 pm a Seafood Specialties Series will be conducted. Linda Depres will be your teacher. Linda spent 40 years in our own Woods Hole at the National Marie Fisheries Service as a fishery biologist. She will provide you with insight into how to choose the seafood you purchase and answer any questions you might have on the art of cooking with fish. This cla
ss includes wine tastings along with the seafood offerings.
Come to cook on June 8th at 3 pm with Elaine and Karin Tammi who have shared their extensive experience in the cookbook Scallops.  The class will provide instruction, tastings and a wine pairing focused on all you need to know about preparing and cooking scallops.
The third in the Seafood Specialties Series will be held on June 15th at 3 pm with David Shahzade  the owner of Falmouth Fish, a highly regarded local fish market in Falmouth for over 25 years. This class will include seafood and wine tasting and David will talk about endangered species and local seafood.
For more information or to register for any of these foodie events please click here.
February 16, 2014 by Trish Robinson
Storm Quintus in Cape Cod was packed with heavy wet snow and strong gusty winds. It is always fun to head out all bundled up after the storm and get some snapshots. The photo collage below was taken as we headed out from The Captain's Manor Inn to Main Street in Falmouth Village. We felt very fortunate to have dodged the bullet of most snow on the Cape which went to neighboring Sandwich with 15.5 inches and also to miss the heavy toll of power outages that hit Yarmouth with 25 percent of the town without power. During the height of Storm Quintus we were getting an inch an hour in Falmouth and down the Cape in Sandwich they were getting over 2 inches and hour.
This is the sixth winter storm for Cape Cod in 2014 which is certainly much more winter weather than we have had since we purchased the inn in 2010. The weather forecasters are predicting a dry and warmer than usual summer and right about now that sounds really good.
February 4, 2014 by Trish Robinson
The carriage house construction is well underway here at The Captain's Manor Inn in beautiful Cape Cod. We are hopeful for an April 1 completion in line with the contract and yet it could be April Fools on us. That being said we are very much looking forward to completion of the Carriage House at which time Kevin and I will move over from the Inn to the Carriage House and the current apartment in the Inn will become available for an Assistant Innkeeper that we plan to hire this Spring.
The carriage house doors have been crafted to look authentic and we are in the process of looking for antique hinge hardware to finish them off. We made a trip to New Bedford to the Salvage Warehouse where they have incredible artifacts from old houses, barns and buildings that have either been demolished or remodeled. We have not found the hardware yet but we keep looking. Take a look at where we are now and how we got there.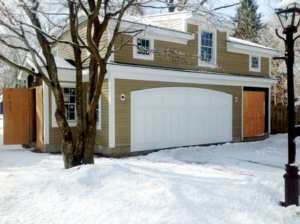 January 24, 2014 by Trish Robinson
Come celebrate St. Patrick's Day in O'Falmouth where everyone has a "bit of the Irish" in them for the St. Patrick's Day weekend.  The fun and activities begin on Friday, March 14th and continue through Monday, March 17th. We encourage you to keep on top of all the activities by liking the Falmouth Village Association facebook page.
We will also share some of the early plans below as we to tell you about The Captain's Manor Inn St. Patrick's Day weekend package.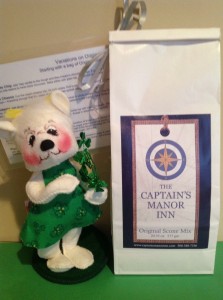 Guests will arrive on Friday, March 15th and find a "Luck of the Irish" welcome basket with a number of goodies waiting in their guestroom. Your innkeepers, Trish and Kevin, will host a wine, beer and snack "Irish Reception" in the Inn's Bistro from 5:30 to 7:00 pm. We encourage everyone to check out Liam Maguire himself serenading diners at Liam Maguire's Irish Pub just a stroll down Main Street from the Inn.
Saturday will be a great day to scavenge for all the great green dot sales found on all variety of retail goods at the unique shops on Main Street in Falmouth Village. On both Saturday and Sunday you can enjoy traditional Irish Music at Liam Maguire's with Rossacroo-Na_Loo starting at 3pm and Shanangan's starting their entertainment set at 9 pm until closing.
Sunday wake up and enjoy a delicious Irish breakfast at The Captain's Manor Inn before heading out to enjoy festivities of the day such as the Irish Step Dancing Demonstration across from the Inn at the Museums on the Green.
Monday there will be a Hat Parade down Main Street sidewalks to the Village Green.
November 29, 2013 by insideout
Holidays at Highfield Hall once again showcases incredible holiday decor in the beautiful historic Beebe family home in Falmouth.  This lovelingly restored 1878 home of the Beebe family has been transformed into a wonderland where top decorators and designers have clamored to showcase their talents in the elegant halls and rooms of Highfield Hall.
For a nominal five dollar admission for adults (children free) you can tour Highfield Hall and learn about its history while getting holiday decorating ideas. A gift gallery will also be featured at this event and will contain items ranging from Hostess gifts & crafts to a wreath sale. In the new Highfield, reading room. the any soldier project will be featured. A tea shop will be part of the festivities with homemade goodies and the brand-new "Highfield Blend" tea.
Some of this year's special exhibits will include Bill Hendel's impressive international crèche collection, a Victorian Regina music box with numerous musical desks, a re-creation of a Victorian Christmas parlor and Salley Mavor's Pocketful of Posies Christmas tree and dollhouse. Just around the corner from The Captain's Manor Inn this is a favorite place to visit not just during the holidays but all year long!
For more information go to: http://www.highfieldhall.org/event/the-holidays-at-highfield/
July 23, 2013 by insideout
Highfield Hall is one of Falmouth's great treasures.  It was preserved thanks to the determination of some of Falmouth's most dedicated citizens who cared deeply about the history and beauty of the Beebe family mansion.  While visiting Cape Cod you should plan to tour this beautifully restored estate.  The expansive grounds feature a restored victorian sunken garden and acres of walking trails.  The interior of the Beebe family mansion has also been lovingly restored with historic details preserved wherever possible.  Just to the left of the front foyer you can tour what was an old parlor and now hosts an exhibit of the history of the Beebe family and Highfield Hall.
Currently there is a fabulous mosaic exhibit underway that will continue through September 1, 2013.  The exhibit is called Signatures and features the work of 15 extremely talented mosaic artists. The artwork on display is rich in color and detail and includes everything from landscape to floral and portrait mosaics.
Below are pictures of some of the mosaics on display at Highfield Hall.
For more art exhibition information at Highfield Hall click here.