July 8, 2015 by Trish Robinson
The Falmouth Arts and Crafts Festival annual extravaganza will be held July 8th from 10am until 6pm. This special annual event is celebrating 35 years on Main Street in the iconic cape cod location of Falmouth Village. There will be over 160 artisans showcasing and
selling their wonderful wares and the many boutique shops along Falmouth Village's Main Street will be open and offering specials for this annual event. Restaurants will be well stocked and looking forward to satisfying that healthy appetite you will create from walking and exploring all that Main Street and the Falmouth Arts and Crafts Festival has to offer.
You can be sure to find fine pottery, jewelry, cape cod cloth belts, paintings, blown glass, mirror art, leather goods, children's hand made toys, unique bird houses and planters, milled lavender soaps and gifts, woodcrafts and so much more.
Be sure to check out the special offerings from Falmouth's own Main Street stores like The Black Dog, Soft as a Grape, Homespun Gardens, Treasure Chest, Port Cargo and more.
Stroll down Main Street and explore Queens Buyway for special items at stores like Vagabond View, Cape Chic, and The Pink Polka Dot.
Only held once a year make sure you do not miss this!!
July 4, 2015 by Trish Robinson
The parade kicks off at 10:00 from the Falmouth Village Green and winds down Main Street. All are encouraged to wear their red, white and blue and decorate their "wheels". Kids of all ages are welcome.
June 27, 2015 by Trish Robinson
The July 4th Celebration in Falmouth Cape Cod will once again include the annual bike and carriage parade sponsored by the Falmouth Village Association.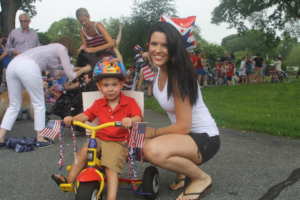 Participants will meet on the Village Green the morning of July 4th and the Parade will begin by heading down Main Street at 10am. Over the years this event has grown in size to several hundred who enjoy celebrating freedom on this special day.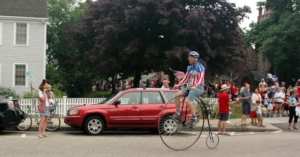 Children of all ages will be wearing their red, white and blue and it is great fun to see the great decorations people have adorned their bicycles and carriages with. From tricycles, to unicycles to tandem bicycles everyone gets in on the fun. After working up an appetite folks love strolling Main Street and stopping for a snack at Ghelfi's Candies and Ice Cream of Cape Cod or Ben and Bill's Chocolate Emporium or for lunch at any number of great eateries like Stone L'Oven, Anejo's Mexican Bistro, Quarterdeck, La Cucina Sul Mare, Pickle Jar Kitchen or Pies ala Mode Cafe.
The fun for our July 4th celebration does not stop with the parade and fun on Main Street. You should head down to Falmouth Heights Beach or Surf Drive Beach later in the evening to take advantage of the spectacular fireworks show set of on the barge out on the Ocean of Vineyard Sound. The Falmouth Bed and Breakfast Association is a proud sponsor of the Fireworks July 4th Celebration.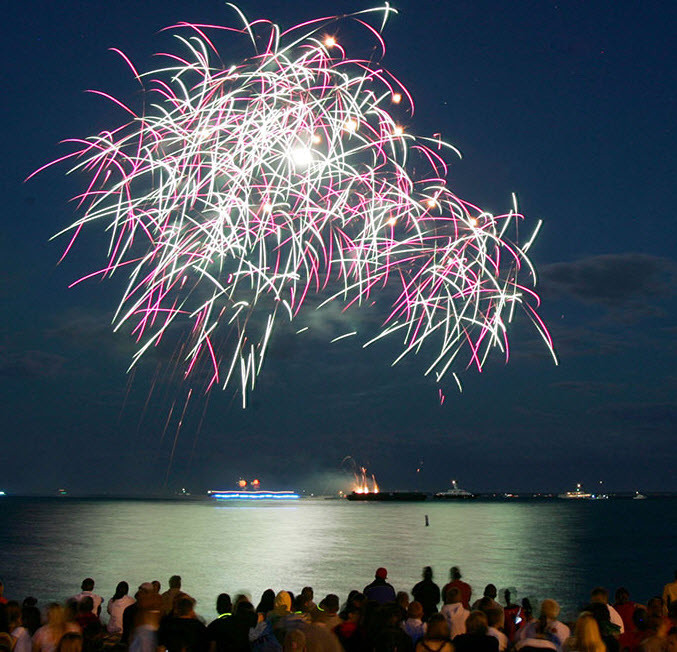 July 23, 2014 by Trish Robinson
Despicable Me 2 is the feature film this evening for Movies Under the Stars. This is a free event held at Peg Noonan Park in Falmouth as sponsored by Falmouth Village Association in Cape Cod. Make it a night with dinner at one of the many great restaurants on Main Street and then head over to Peg Noonan Park with your blanket and lawn chairs to relax and enjoy Despicable Me 2 starting at dusk.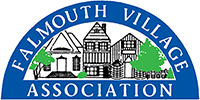 Despicable Me 2 builds on the fun of Despicable Me which starred Steve Carell as Gru. This 3D computer-animated comedy tells the story of how in a secret laboratory in the Artic Circle a powerful mutagen known as PX-41 is stolen by a mysterious vehicle with a large magnet. Then the Anti-Villian League (AVL) tried to recruit the former supervillain Gru to find out who stole the mutagen but Gru refuses on the basis that his is a legitimate business man now and the father of 3 girls. Head over to the movie to find out how things happen.
For more movie information from the film studio:
July 16, 2014 by Trish Robinson
Epic is the Movies Under the Stars feature film for this third week of the 2014 summer season. This free event at Peg Noonan Park in Falmouth is sponsored by the Falmouth Village Association. Great family fun is to be had when you bring your blanket and lawn chairs to relax and enjoy. Stroll Main Street in Falmouth before or after the event and grab a bite for dinner or dessert.
Epic is an animated film from the creators of the movie Ice Age. Some great star power lends their voices to the film characters including: Amanda Seyfried, Beyonce, Colin Farrell, Steven Tyler and Christoph Waltz.
In the story of Epic, a 17 year old, Mary Katherine or nickname M.K., moves in to live with her scientist father who has been on the search for tiny humanoid soldiers that he calls Leafmen.
For movie character and other information click http://www.epicthemovie.com/
July 9, 2014 by Trish Robinson
Movies under the stars are sponsored by Falmouth Village Association at Peg Noonan Park on Wednesdays at dusk during the summer. The movies are free to the public and all are encouraged to bring their blankets and lawn chairs to relax in comfort and enjoy the show.
This weeks feature is The Croods. The Croods if a family comedy that is based on a family in the prehistoric age who has countless adventures when they must leave the safety of a cave where they have lived because it has been destroyed. Some of the well known voices of the characters in the movie are Emma Stone, Nicolas Cage and Ryan Reynolds.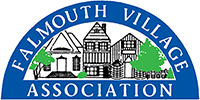 July 2, 2014 by Trish Robinson
Movies under the stars are free to the public thanks to the sponsorship of the Falmouth Village Association. The movies are on Wednesday evenings at dusk at Peg Noonan park, weather permitting. We suggest you bring your blanket or beach chairs to relax and enjoy the show.
This week's movie is the popular Disney movie Frozen.  Frozen is a story focused on Anna who is a fearless optomist that goes off on a journey to find her sister Elsa whose icy powers trapped the kingdom of Arendele in eternal winter. Anna is joined by Kristoff and his loyal reindeer Sven. They also run into a snowman named Olaf on their journey to save the kingdom.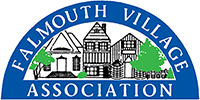 January 24, 2014 by Trish Robinson
Come celebrate St. Patrick's Day in O'Falmouth where everyone has a "bit of the Irish" in them for the St. Patrick's Day weekend.  The fun and activities begin on Friday, March 14th and continue through Monday, March 17th. We encourage you to keep on top of all the activities by liking the Falmouth Village Association facebook page.
We will also share some of the early plans below as we to tell you about The Captain's Manor Inn St. Patrick's Day weekend package.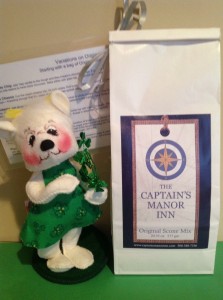 Guests will arrive on Friday, March 15th and find a "Luck of the Irish" welcome basket with a number of goodies waiting in their guestroom. Your innkeepers, Trish and Kevin, will host a wine, beer and snack "Irish Reception" in the Inn's Bistro from 5:30 to 7:00 pm. We encourage everyone to check out Liam Maguire himself serenading diners at Liam Maguire's Irish Pub just a stroll down Main Street from the Inn.
Saturday will be a great day to scavenge for all the great green dot sales found on all variety of retail goods at the unique shops on Main Street in Falmouth Village. On both Saturday and Sunday you can enjoy traditional Irish Music at Liam Maguire's with Rossacroo-Na_Loo starting at 3pm and Shanangan's starting their entertainment set at 9 pm until closing.
Sunday wake up and enjoy a delicious Irish breakfast at The Captain's Manor Inn before heading out to enjoy festivities of the day such as the Irish Step Dancing Demonstration across from the Inn at the Museums on the Green.
Monday there will be a Hat Parade down Main Street sidewalks to the Village Green.