June 24, 2014 by Trish Robinson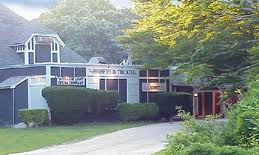 Highfield Theatre is the setting for the College Light Opera's performance of The White Horse Inn. For a listing of all performances click on this link for College Light Opera – http://www.collegelightoperacompany.com/
June 6, 2013 by insideout
The 45th season of the College Light Opera in Cape Cod has been announced and promises yet again to be a great variety of performances.  The group can be expected again this year to  feature splendid talent from around the country who descend upon beautiful Falmouth to enjoy sharing their performance talents for the summer.
The season kicks off with Gilbert & Sullivan's operatta Iolanthe.  This is a funny satire on British Law and government.  Performances are start Tuesday June 25th through Saturday June 29th.  Each day the performance is at 8 pm and Thursday the 27th there is also a matinee at 2pm.
Other College Light Opera performances are:
42 nd Street               July 2- July6 at 8 pm  matinee July 4th 2pm
No, No, Nanette       July 9-July 13 at 8 pm matinee July 11th 2 pm
My One and Only    July 16-July 20 at 8 pm matinee July 18th 2 pm
Die Fledermaus      July 23-July 27 at 8 pm matinee July 25th 2 pm
Babes in Arms         July 30-August 3 at 8 pm matinee August 1st 2 pm
Fiddler on the Roof    August 6-August 10 at 8 pm matinee August 8th 2 pm
The Most Happy Fella  August 13-August 17 at 8 pm matinee August 15th 2 pm
She Loves Me                   August 20-August 24 at 8 pm matinee August 22nd 2 pm
We invite you to enjoy any of these shows during your stay at The Captain's Manor Inn.  The College Light Opera performs at Highfield Theatre ,  just a mile away from the Inn.
For more information you may reach the theater at 508-548-0668 or their website http://www.collegelightoperacompany.com/
February 11, 2013 by insideout
It has been a very busy few days especially since we were supposed to be closed.  We fortunately did not lose power so we opened up to provide rooms for a number of past guests, family, and local neighbors who lost power.  In addition NSTAR had contacted us and we housed 5 NSTAR workers some of whom had traveled for days from Tennessee to help our neighbors in Massachusetts.
Yesterday we decided to go for a walkabout and take some pictures to share.  My daughter Laura and my son's dog Gus accompanied me on the walkabout. One great idea we had was to go for part of our walk on the Shining Sea Bikeway which as you will see in the pictures started out plowed but that ended and we got a good leg workout trudging through the snow and drifts

Wishing everyone restored power soon and back to the normalcy of winter in New England.
February 18, 2011 by insideout
We invite you to enjoy wonderful talent showcased by the Falmouth Theatre Guild in Falmouth, Ma. during a stay at our Cape Cod bed and breakfast.  The first show of the season is the wonderful Sound of Music featuring the well known music of Roger Rodgers and lyrics by Oscar Hammerstein. (also this weekend are the daffodil festivals Spohr Gardens, Falmouth and Nantucket island)
Opening Friday April 29th and running weekends through Sunday May 15th.
Performance times are 7:30 PM Fridays & Saturdays, and 2:00 PM Sundays. To purchase tickets please click here.
The theatre is currently undergoing renovations for the box office and restrooms.  While on a walk the other day I took a few pictures of the work underway.