February 6, 2017 by Trish Robinson
Exploring Watercolor one on one is a unique artistic experience with established artist Karen Rinaldo.
Come away to scenic Cape Cod for your next getaway. Stay at the top rated Captain's Manor Inn in Falmouth Village and experience a unique one on one artistic adventure.
Your Package:
Your artist package can be added to any of our guestroom bookings and includes an afternoon session with acclaimed artist Karen Rinaldo. You may chose to paint in Karen's studio facing Falmouth Harbor where there is a bit more control over conditions. However, when weather permits going out on location can introduce you to some beautiful scenery in our coastal town of Falmouth. Customers have noted some favorite outdoor locations as grounds of The Captain's Manor Inn, Falmouth Village Green and Knobska Lighthouse.
Your session will start at 1:00 pm and complete at 3:30 pm. The afternoon session will include a demonstration, with emphasis on composition and exploration of various techniques. In addition, you will receive all materials needed for the session and any level of experience is welcomed. Finally, you will complete the session with your very own composition which you can complete on your own or even arrange another visit with Karen. Your cost for this unique one on one artistic package is $125.00
About Karen
An incredible artist, Karen Rinaldo has made Falmouth her home for over 40 years. Karen is well known for her landscape and seascape paintings of Cape Cod as well as some historically significant events she has captured. Fans of the Boston Red Sox were favorably impressed that in 2012 Karen was selected to commemorate the 100th opening day of the Boston Red Sox at iconic Fenway park. Also, in the early 90's Plimouth Plantation leadership asked Karen paint an historically accurate 1621 First Thanksgiving. This painting continues to be on display at the museum.
April 18, 2016 by Trish Robinson
A best friends forever getaway is special anytime of the year and especially Spring through Fall when you can get out and walk to beaches, restaurants, boutique shops all just a few moments walk from the Inn. As someone who is always giving to others now is a good time to just pamper yourself and that special friend that you never have enough time to catch up with on all life's happenings. Take that short drive from the hustle and bustle of day to day life and come to Cape Cod. Breath a sigh as you cross the bridge to our peninsula and then come on down to Falmouth where we are surrounded by 67 miles of ocean. Feel your stress level decline as you enter the grounds of The Captain's Manor Inn and prepare to enjoy girl time. Your two night getaway package includes:
A fabulous king room or premium king room (with fireplace)
Private bathroom, cable TV, climate control, modern amenities
Full breakfast in the dining room or on the outdoor veranda
Free afternoon refreshments in the afternoon
Free WIFI
Free parking
Manicure/pedicure
Shopping coupons & village map
Cape Cod Lavenderbelly teddy bear and lavender eye pillow
Ferry Tickets for day tripping to Martha's Vineyard
Rates for your two night package start at $345 per person plus tax, double occupancy* based on time of year.
February 1, 2016 by Trish Robinson
A Mother Daughter Mothers Day Getaway is a chance to celebrate that special relationship with Mom who has also become our dear friend as we have gotten older.
This Mothers Day getaway is a chance to celebrate that special bond in beautiful Cape Cod. Anytime in May is a great time to celebrate however if timing works out, one of the best weekends to experience this getaway is over Mother's Day Weekend which falls during Falmouth Village Blooming.
Your getaway package includes Ghelfi's Chocolates and fresh flowers in your guestroom upon arrival. A pampering of a manicure and pedicure for both of you is another fun part of your getaway package. Mom and daughter will each receive a silk eye mask filled with flax seed and french lavender that you might choose to use for your afternoon  nap say after a little boutique shopping or when its time to enjoy a good nights sleep. Since Falmouth is such a Foodie Getaway you will also find a number of great award winning restaurants in walking distance of the Inn several of which will have Falmouth Village Blooming promotions. Your getaway package includes a $50 voucher to use at one of these local restaurants. Each day awake to enjoy a multi-course full breakfast and then later see what fresh baked goodies await you in the Bistro in the afternoon.
Falmouth Village Blooming is a celebration of spring where you will see beautiful may baskets decorating the Main Street as local business vie for the prize of best basket. During the Falmouth Village Blooming festival there will be Flower Power Happy Hours at local restaurants and Blooming Bargains at many of our Falmouth Village boutique shops. Over Mother's Day weekend there is also an annual Falmouth Beautification Plant Sale that is renowned for its offering of beautiful greenery and flowering plants.
If you enjoy nature and beautiful restored homes, then over the weekend you might enjoy visiting Highfield Hall and seeing its art exhibits while learning the history of this beautiful mansion. After your indoor tour perhaps you might enjoy strolling the grounds and viewing their sunken gardens or going on one of the HIghfield Hall estate walks through Beebe Woods.  
January 25, 2016 by Trish Robinson
Your Solo Stress Relief getaway begins when you arrive at The Captain's Manor Inn in Falmouth, Cape Cod. You may even choose to avoid driving and take the Peter Pan bus from such hubs as Boston, Massachusetts, New York City or Providence, Rhode Island.  The bus arrives at depot road which is less than a 1/4 mile from the Inn.  A favorite pastime for relaxation here at the Inn is a stroll along Main Street in Falmouth Village to Surf Drive beach. Falmouth Village is host to over 20 restaurants and numerous boutique clothing shops and artisan shops.
Surf drive beach has some of the most gorgeous sunrises and sunsets that you can enjoy during your stay. You may also want to walk to Falmouth Harbor for a pretty sunrise or sunset and perhaps for a longer walk stroll to the end of the harbor and stop in to see the beautiful artwork of favorite local artist Karen Rinaldo. Maybe you want to stop be Eight Cousins bookstore and grab a book to reach in one of the many lounge chairs on the acre plus of Inn grounds or take your book to the beach and grab one of our beach chairs and beach towels for your trip. Your package can be added to the guestroom you select upon booking and it includes:
Your choice of Reflexology Treatment or Massage Treatment
Lavenderbelly Bear from Cape Cod Lavender Farm
Silk Eye Mask filled with French Lavender
Complimentary bottle of wine
Gourmet Chocolates from Ghelfi's
February 3, 2014 by Trish Robinson
2 for 1 Cape Cod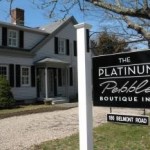 2 Top rated boutique Inns partner to offer you a Cape & Islands Luxury Experience
7days/6nights total cost  $2712.51 including taxes(peak season rate, off season rates lower)
Stay 3 nights in a Luxury Room at The Captain's Manor Inn (Falmouth). During your stay you will receive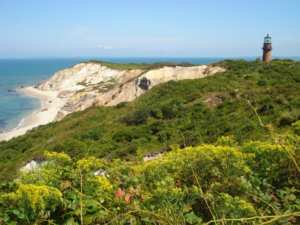 2 round-trip tickets to sail to Martha's Vineyard for a day trip.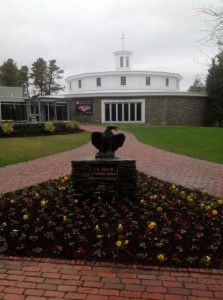 2 day passes for enjoying Heritage Museums & Gardens (Sandwich)
2 bike rentals from Corner Cycle to explore the Shining Sea Bikeway which travels along the ocean of Vineyard Sound in Woods Hole up through the cranberry bogs and marshes of North Falmouth
                                And
Stay 3 nights in a Luxury Room at The Platinum Pebble Boutique Inn (Harwich) and receive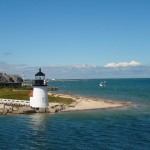 2 round-trip fast ferry tickets to Nantucket
2 Dolphin Whale Watch Fleet Tickets (Provincetown)
and bike the Cape Cod Rail Trail (Harwich- Wellfleet)
This special package gives you the opportunity to experience Upper Cape, Mid Cape and Outer Cape plus the unique Islands of Nantucket and Martha's Vineyard. We can't wait to be your hosts!
Please call (508) 388-7336 to check availability and to book this special package.
April 13, 2013 by Trish Robinson
Escape to Cape Cod and thank the special Mother in your life with a Mothers Day getaway at The Captain's Manor Inn.
The chance to getaway from the chores and responsibilities of everyday is a real treat.  Just a couple of days can give you the chance to reconnect and relax. May is a particularly beautiful time to visit the Cape. The azaleas are in full bloom along with other flowering trees and plants. The restaurants are all open as well as the shops, museums and special exhibits such as the antique car exhibit at Heritage Museums and Gardens.
M – ake it a weekend.
O  – ne complimentary bottle of wine
T  – ime away from the rat race
H – ow about choosing a room with fireplace and soaking tub
E-  njoy a spring bouquet in your questroom
R – ejuvinate with a walk through some our local gardens
S – ave some room for delicious gourmet chocolates from Ghelfi's Candies

Check availability for your getaway by clicking on this spring special symbol:
After selecting your room you can add the
"Mothers Day Getaway" to your guestroom at check out.