August 25, 2015 by Trish Robinson
Fall in love with the Cape this autumn and experience all of the wonderful seasonal activities this vacation destination has to offer. After the hot days of summer fade into the cool crisp days of fall, a new kind of beauty emerges on the oceanfront landscape. Where there were once crowds of beach goers, there are now quiet miles of coast – the perfect place for an evening stroll with a warm sweatshirt. Here are our suggestions for making the most of our favorite season on the Cape:
Fall Foliage Tours
Whether you travel by bike, by kayak, or on foot, the bright amber hues simply cannot be missed.
By Bike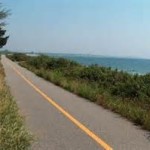 The Shining Sea Bike Path spans 10.7 miles from North Falmouth to Woods Hole. You will pass through picturesque cranberry bogs,  inlets with amazing wildlife, and beautiful wooded areas all while winding around the Vineyard Sound shoreline. The path ends in Woods Hole, the perfect place to stop and grab some lunch to fuel up for your ride back.
By Kayak
Whether you rent a kayak for a few hours and head out on your own, or sign up for a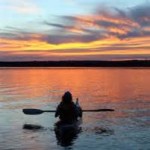 sunset tour – kayaking is one of the best ways to see the hidden inlets and marshes of the Cape. Nothing compares to the serene environment of being out on the water where the only noise audible is the sound your paddle makes as it glides through the water.
On Foot
Cape Cod is home to some of the most beautiful nature walks, and the gorgeous colors of the fall foliage enhance the experience that much more. Beebe Woods at Highfield Hall and Gardens is just one of the many beautiful places to enjoy the fall by foot. Home to the "punch bowl" (a picturesque pond that lies deep within the woods), Beebe Woods has a trail for everyone.
Fall Harvest
Roll up your sleeves and get into the spirit at a local farm this fall and enjoy the beautiful bounty of the season!
Pumpkin Picking
Coonamessett Farm is a 20 acre farming and research enterprise and they invite you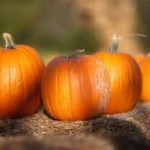 to get a day pass to pick your own pumpkin at for only $8!
Apple Picking
Peachtree Circle Farm is run by a husband and wife team and founded in 1990. Spend the day wandering their 7 acre farm and leave with some sweet treats!
Cider Tasting
Falmouth Wine and Sprits hosts fall cider tastings each Saturday afternoon. Sample some new ciders, compare the classics, and enjoy some delicious doughnuts! Feel free to purchase some cider and enjoy it on the veranda back at the inn – Falmouth Wine and Spirits is a short walk away!
Haunted House Tours
Fall simply wouldn't be complete without a little spookiness!
Barnstable Village Haunted House Tour
Walk the historic Old Kings Highway in Barnstable Village and hear stories of the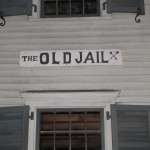 small quaint town. There are over ten stops and eight ghost stories will be told. You will visit Cobb's Hill Cemetery where many strange and unusual things have taken place. You'll visit places like the Barnstable Tavern & Restaurant where a mischievous specter lurks in the dining room. The tour ends in the old jail built in 1690.
Haunted Hayride
Tony Andrews Farm is home to the 'Harvest of Horrors,' one of Cape Cod's most frightful hayrides! Guests first board a tram which brings them to the entrance of the haunted forest where the guests are then split into small groups as they enter. The winding outdoor path is a 1/4 mile long and not for the faint of heart!
However you choose to enjoy the fall season here on the Cape, you will certainly not be at a loss for things to do. Falmouth is centrally located, and offers so much do right here in the village.
March 1, 2015 by Trish Robinson
Cape Cod's Best Bed and Breakfasts were recently identified by the Travel Channel. There are over 250 bed and breakfasts throughout Cape Cod. The Travel Channel article by Christopher Setterlund identified the top ten spanning from Upper Cape Cod through Mid Cape and Lower Cape Cod out to Outer Cape Cod. As members of the Cape Cod Chamber we are very familiar with the wonderful hosts and properties that the Travel Channel identified. Read on to learn a bit about these top ten bed and breakfasts.
The Captain's Manor Inn is honored to be one of these top ten Cape Cod's bed and breakfasts and the only one located in Upper Cape. Located in Falmouth Village, guests love the ability to park the car and stroll to the many boutique shops, restaurants, museums and beaches. Enjoy the Shining Sea bike path and the many walkable gardens and museums in town or perhaps a game of golf, fishing, kayaking, or sunset cruises are on your list. Explore our day trips page for ideas ranging from day tripping to Martha's Vineyard to sailing off for a whale watch.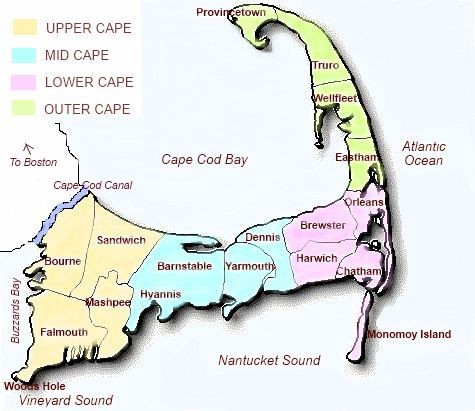 We are also thrilled that The Platinum Pebble Boutique Inn is named as one of the top ten Cape Cod bed and bre

akfasts by the Travel Channel. In 2014 The Captain's Manor Inn partnered with The Platinum Pebble to offer our 2 for 1 package that has been extremely popular with our international guests and our domestic guests. We essentially ease the planning of your Cape Cod vacation by creating a week long package where you spend 3 days at each of our two Inns and during your stay you will day trip to Martha's Vineyard, Nantucket, Heritage Museums and Gardens, plus enjoy a Whale Watch adventure and bike the Shining Sea Bikeway and the Cape Cod Rail Trail. All your ferry and admission tickets are included as part of the package. By staying at The Captain's Manor Inn in Upper Cape Cod (near Martha's Vineyard) and Lower Cape Cod (near Nantucket Island) guests of the 2 for 1 package essentially see all of Cape Cod and the Islands during their week long stay.
The other lovely bed and breakfasts named by the Travel Channel span from Mid Cape to Outer Cape.
In the Mid Cape you will find Captain David Kelly House located in Centerville. Rick and Tom have been welcoming guests to their bed and breakfast since 2009. Their breakfasts are entertaining and delicious. One of our favorite places to enjoy while in Centerville is the renowned Four Seas Ice Cream which is not far from Craigville beach.
Another wonderful bed and breakfast in Mid Cape is Liberty Hill Inn which is located in Yarmouth Port. The Inn is set back from historic route 6A on a little hill. It is always great fun to drive Route 6A and enjoy the many unique antique shops along the route and view beautiful historic Cape Cod homes.
A third bed and breakfast in Mid Cape honored in the Travel Channel top ten Cape Cod bed and breakfasts is the Lamb & Lion located in Barnstable. Ali and Tom have exceptional hospitality experience and their Lamb & Lion Inn is located along the scenic and historic 6A and is a renowned pet friendly bed and breakfast.
As you travel east in Cape Cod you will now move from Mid Cape to Lower Cape Cod. In addition to The Platinum Pebble Boutique Inn there are 3 other Lower Cape Cod bed and breakfasts honored by the Travel Channel in their Cape Cod's Best Bed and Breakfasts selection for 2015.
First we travel to the Old Harbor Inn in Chatham Cape Cod.  Chatham is a quintessential Cape Cod town with a walkable village style center. Some of the favorite spots we like to visit in Chatham are the working Fish Pier and the Chatham Lighthouse Beach and Lighthouse.
Next as you traverse the Lower Cape would be Brewster by The Sea Inn and Spa located in the historic Sea Captain's town of Brewster. A thoroughly enjoyable activity to undertake in Brewster is to bike along the Rail to Trail Bike path which spans 22 miles through Dennis in Lower Cape Cod to Wellsfleet in  Outer Cape Cod. After your bike extravaganza you can enjoy a treatment in Brewster by the Sea Inn and Spa's fully licensed Spa.
Another of the top bed and breakfasts as noted by the Travel Channel in Lower Cape Cod is A Little Inn on Pleasant Bay. This Orleans Bed & Breakfast sits between the historic villages of Chatham & Orleans right at what many refer to as the "elbow" of Cape Cod. Located on Pleasant Bay in Orleans the Inn has beautiful water views and a small beach as well as a dock.
We now leave the Lower Cape to head to the Outer Cape. There are two remaining Bed and Breakfasts to talk about in the Travel Channel designation of top ten Cape Cod bed and breakfasts. These two bed and breakfasts are located in Eastham and Provincetown.
In Eastham you will find the Whalewalk Inn and Spa.The property was originally built in 1830 for a renowned whaling captain and was subsequently a farm before it was purchased and turned into a bed and breakfast in 1953. A highlight of the marshes and open waters that surround Eastham is that they provide some of the best kayaking and canoeing on the Cape.
A short 10 minute drive from the Whalewalk Inn on the way towards the Outer Cape is the famous National Seashore. The Cape Cod National Seashore was created on August 7, 1961 by President John F. Kennedy. This national treasure encompasses over 43,000 acres on the Atlantic Ocean side of Cape Cod and in addition to beachfront includes ponds and woods.
Last but not least is the 8 Dyer Hotel bed and breakfast in Provincetown. Brandon and Steve are your hosts at this beautiful and intimate bed and breakfast located in walking distance of such landmarks as the Pilgrim Monument and the Provincetown Art Association and Museum. It is also just a short walk to the famous Provincetown Commercial Street. Brandon is a chef trained at the Culinary Institute of America so you can expect a yummy breakfast.
We hope you have the chance to visit several of Cape Cod's best bed and breakfasts.
April 9, 2013 by insideout
A nice half day trip while staying at The Captain's Manor Inn is exploring Woods Hole Village a mere 3 miles down the road.  This   quaint seaside village and is home to the internationally acclaimed Woods Hole Oceanographic Institute (nicknamed WHOI) and the Marine Biological Laboratory (MBL) which is an international center for research, education, and training in biology.
Take a leisurely walk or bike ride down the Shining Sea Bikeway or hop on the Falmouth SWOOSH trolley to travel the 3 miles to the Village.  Enjoy a walk down Water Street for some window shopping or to check out the famous popovers at Pie in the Sky Bakery or the lobster tacos at Quicks Hole.
Some of must sees are:
Woods Hole Oceanographic Institution
MBL's Marine Resources Facility
February 11, 2013 by insideout
It has been a very busy few days especially since we were supposed to be closed.  We fortunately did not lose power so we opened up to provide rooms for a number of past guests, family, and local neighbors who lost power.  In addition NSTAR had contacted us and we housed 5 NSTAR workers some of whom had traveled for days from Tennessee to help our neighbors in Massachusetts.
Yesterday we decided to go for a walkabout and take some pictures to share.  My daughter Laura and my son's dog Gus accompanied me on the walkabout. One great idea we had was to go for part of our walk on the Shining Sea Bikeway which as you will see in the pictures started out plowed but that ended and we got a good leg workout trudging through the snow and drifts 🙂
Wishing everyone restored power soon and back to the normalcy of winter in New England.
July 14, 2012 by insideout
We are pleased to share that we have a new offering thanks to the newly established organization Electric Ride in Falmouth.  We all know that a long bike ride for some is quite enjoyable where for others who love to go and enjoy the scenery and exercise they tire after several miles.  Now there is a solution for that.  Rent an electrically assisted bicycle and enjoy the ride!  What better way to fully conquer our beautiful Shining Sea Bikeway and go the entire 10.7 miles.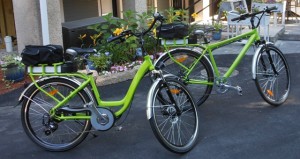 April 23, 2012 by insideout
What a great morning for a walk.  Decided to go to Woods Hole which is a 3.5 mile walk from the Inn.  Although it was a bit overcast it did not seem to bother the ospreys and other critters out an about.  One of the great things about a walk down to Woods Hole is that once you get there you can turn around and walk on back (after a treat at Pie in the Sky) or you can decide 3.5 miles was enough and hop on the Steamship Authority shuttle bus and hop a ride back to the parking lot just a short half mile stroll from the Inn.  Guess what we did 🙂
July 26, 2011 by insideout
Many of our guests at The Captain's Manor Inn enjoy the outdoors during their time in Falmouth, Cape Cod.  Outdoor activities include hiking spots such as Beebe Woods or Spohr Gardens, biking on the Shining Sea bikeway, walking the village main street, swimming over at Surf Drive beach and kayaking.  Cape Cod Kayak located in the village of Cataumet in Falmouth has been a favorite of our guests in terms of equipment rentals and tours.  So next time you visit perhaps you might like to try a new outdoor adventure and head over to Cape Cod Kayak to see some of our beautiful seashore from a new angle.
click here for Cape Cod Kayak's site