On your marks, get set, go! Cape Cod Marathon 2022 is coming right up: October 1st and 2nd, in Falmouth, MA. Now is the time to make your plans to come compete or cheer on the runners!
The annual Cape Cod Marathon is always a good time.  As you may have heard, the course was updated in 2019 to a flatter, faster, and best of all, more scenic route. Where the old course traversed the roads and hills of Falmouth, much of the new course hugs the Cape Cod shoreline. The Start/Finish line remains where it has always been, on Falmouth's Main Street.
Cape Cod Marathon Lodging Special
As another perk, Captain's Manor Inn, located just steps from the start/finish line on Falmouth's Main Street, is offering a Falmouth lodging special for this event.
Runners Special: Stay two nights at the regular price and receive your third night at half price! You'll also enjoy a full breakfast each morning – or a runner's lighter option the day of your race. It's up to you!
This lodging special is good for any Captain's Manor Inn guestroom and any combination of nights. Please call direct – 508 388-7336 – for availability.
Marathon Details
The annual event includes a Full and Half Marathon, as well as a Relay Race and Kids Fun Run.
Those who really want a workout can enter the Clam Chowdah Challenge. The Clam Chowdah Challenge involves running both the half and full marathon – or 39.3 miles in two days. Yikes! Makes my legs ache just thinking about it …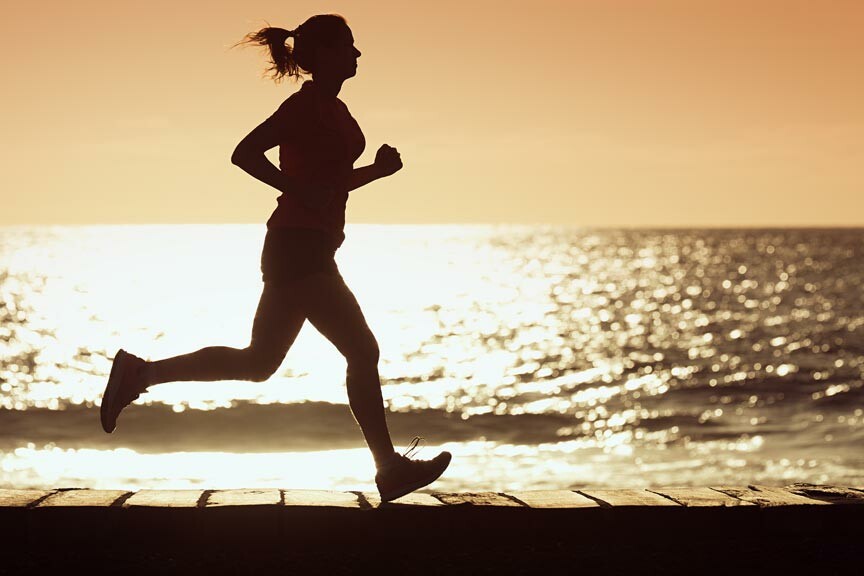 Entrants in the full and half marathon receive a commemorative, long sleeved t-shirt, customized bib, reusable bag, finish line photo, and a medal. Clam Chowdah Challenge runners also receive a special Clam Chowdah Challenge t-shirt. Relay teams runners will receive a Team Slap Bracelet and Baton.
Other race perks include a race course stocked with water and Gatorade plus apple cider donuts and a Soup Station at the finish line. Now there's some runner's motivdualifier and both the half and full are certified and sanctioned (MA14036JK).
Cape Cod Marathon 2022 Schedule (preliminary)
Cape Cod Marathon EXPO
Gus Canty Falmouth Recreation Center, 790 East Main St. Falmouth
Friday, October 1st, 3pm to 7pm & Saturday, October 2nd, 9am to 3pm
Speakers/Classes on Saturday, October 2nd:
10am – Relay 101: How to navigate the new and improved marathon route
10:15am – David Jenness, Previous and Current Chowder Challenge Runner – Running Motivation
11am – Danielle Nardi, Yoga Instructor and Doctor of Physical Therapy – Yoga for preventing injury
12pm – Caroline Tocci, Founder of the Vanessa T. Marcotte Foundation – Empowerment for women runners
1pm – Adrienne Haslet, Boston Marathon Bombing Survivor and Para Athlete – Surviving trauma and overcoming physical challenges
2pm – Relay 101: How to navigate the new and improved marathon route
Cape Cod Half Marathon
Saturday, October 2nd, 7:30am Start in Falmouth Town Square
Cape Cod Marathon/Cape Cod Relay
Sunday, October 3rd, 8:30am Start on Main Street
Cape Cod Kids Fun Run
Sunday, October 3rd 8:45am Start on the campus of St. Barnabus
Learn more at the marathon website. You can also follow the race via Facebook and Twitter.
Falmouth Lodging
The Captain's Manor Inn is just steps from the Marathon's start/finish line. Our Falmouth inn is also just a block from the Shining Sea Bikeway and a short stroll to all the best restaurants and shops that Falmouth Village has to offer. Come enjoy the convenience and luxury of our lovingly restored 1849 estate's 7 guestrooms with well-appointed, private bathrooms, and a full breakfast each morning. Free WIFI and parking along with numerous amenities. Book your stay at Captain's Manor Inn today!