Master chefs teach at Highfield Hall this spring for the sixth year running. During the months of April through June, a number of local and not so local chefs will be on hand at Highfield, teaching the art of cooking.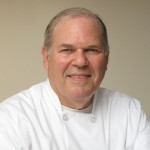 One of the exciting offerings is with Personal Chef, Alan Zox. Allen's recipes will focus on vegetables and are very much in sync with America's growing interest in learning to eat less meat. This is a three-part series or you can opt to register for a single class. The classes include demonstrations, tastings and product information. You will learn how to make featured recipes from the award winning cookbook, Jerusalem . Classes are held at 3 PM on April 2, April 23, and May 14.
Highfield is thrilled to have Chef Jean-Jacques Paimblanc  demonstrate some of his favorite dishes on April 6 at 1 PM. Chef Paimblanc is a founder of the certificate program in the culinary arts at Boston University along with Julia Child and Jacques Pepin.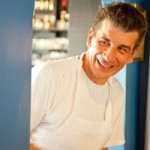 Join admirers of Chef Frederic  Feufeu for a delectable experience. Chef Feufeu is the owner of Blue, an award winning restaurant in Mashpee Commons just a 20 minute drive from Falmouth. This April 27th at 1 pm will mark Chef Feufue's sixth teaching appearance at Highfield.
During June there are three offerings with different experts in the Seafood Specialties Series.
On Sunday, June 1st at 3 pm a Seafood Specialties Series will be conducted. Linda Depres will be your teacher. Linda spent 40 years in our own Woods Hole at the National Marie Fisheries Service as a fishery biologist. She will provide you with insight into how to choose the seafood you purchase and answer any questions you might have on the art of cooking with fish. This cla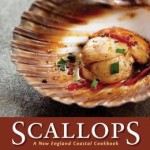 ss includes wine tastings along with the seafood offerings.
Come to cook on June 8th at 3 pm with Elaine and Karin Tammi who have shared their extensive experience in the cookbook Scallops.  The class will provide instruction, tastings and a wine pairing focused on all you need to know about preparing and cooking scallops.
The third in the Seafood Specialties Series will be held on June 15th at 3 pm with David Shahzade  the owner of Falmouth Fish, a highly regarded local fish market in Falmouth for over 25 years. This class will include seafood and wine tasting and David will talk about endangered species and local seafood.
For more information or to register for any of these foodie events please click here.