Arts Alive is a free three day event taking place annually in Falmouth Cape Cod. This year the festivities begin on Friday, June 20th and continue through Saturday, June 21st and Sunday, June 22nd.
This year promises to be extra special with over 50 artisans and craftspeople showcasing their wares. From watercolor artists to pottery masters and photographers to stain glass artisans they will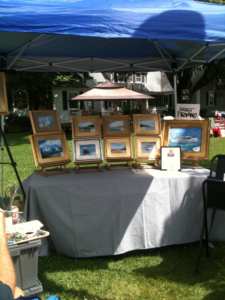 all be on hand to offer you the opportunity to admire their work and purchase a gift for yourself or others.
There will also be over 60 different performances of dance, theater and music to include jazz, folk, fiddle, classical and show tunes. The hours for this year's festivities are on Friday June 20th starting at 5 pm and continuing until 9 pm, then on Saturday, June 21st from 10 am until 9 pm and finishing on Sunday, June 22, from 11 am until 5 pm.
For an up to date schedule of Arts Alive events and participants you can go to the ArtsFalmouth website link dedicated to Arts Alive at  http://www.artsfalmouth.org/d7/arts-alive.   The Arts Alive events all take place in beautiful Falmouth Village near numerous restaurants and boutique shops. Falmouth is a vibrant year round community in Cape Cod that benefits from an incredible amount of activity spearheaded by ArtsFalmouth to encourage art in its many forms to be shared and enjoyed.