Jazzfest Falmouth happens Friday, October 2nd and we could not be more excited to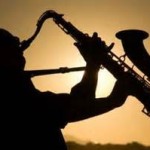 host The John Salerno Trio on our very own front porch! The evening for your ears begins at 5:15 at Museums on the Green. Come down town early and have a listen to the Bart Weisman Group as they play their 'Keeping Jazz Alive on Cape Cod' set. After this Jazzfest Falmouth kick-off concert, we suggest stopping for a bite to eat at one of Main Street's many restaurants. If you choose to dine outside, you'll be able to hear Jazzfest happening all around you; more than fifteen local businesses will be playing host to amazing musicians. Wherever your night takes you, just make sure you're at The Captain's Manor Inn by 7pm for a world renowned music sensation.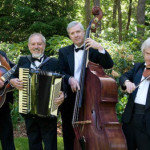 John Salerno, originally from the Boston area, has traveled the globe perfecting his craft. From Italy and England to Turkey and Greece, John Salerno has studied all types of music and has taken bits and pieces from his travels and incorporated them into his one-of-a-kind sound. The front porch of the Captain's Manor Inn will come alive with the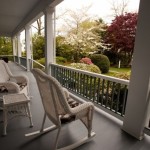 sounds of swing, big bang, and maybe even some show tunes! Bring your suggestions, and your auditory appetite for smooth Jazz. Enjoy seasonal refreshments under the stars!
The John Salerno Trio will play until 8:15, but that's hardly when Jazzfest Falmouth ends. Enjoy live music until 11pm in Falmouth Friday night. We couldn't think of a more wonderful way to welcome the fall than with great music for the whole community to enjoy. Hope to see you Friday night!