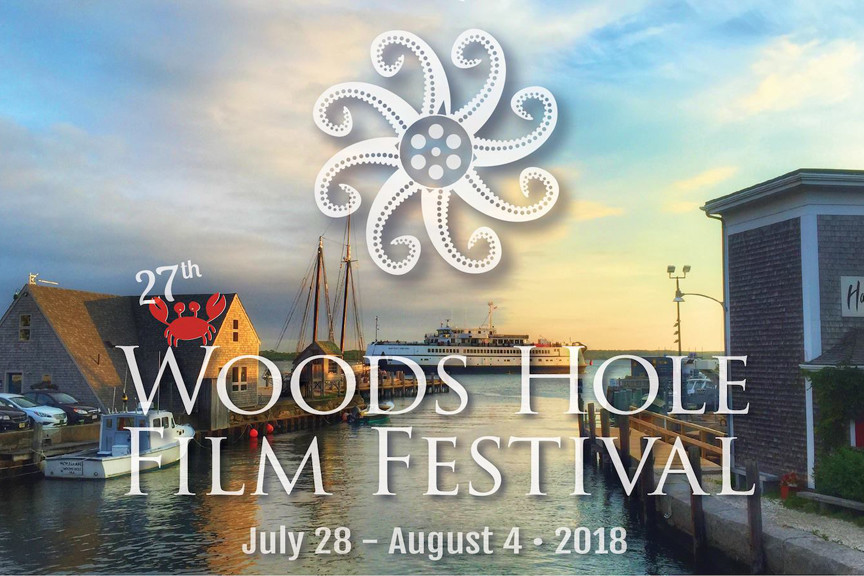 The 27th annual Woods Hole Film Festival is almost upon us! This year's festival is scheduled for July 28th through August 4, 2018. That's 8 full days of screenings, workshops, panel discussions, readings, and other special events!
Woods Hole Film Festival is the oldest independent film festival here on Cape Cod. What started out in 1991 as a one-day invitational has grown over the years to the current, 8-day extravaganza.
The festival runs from the last Saturday of July through the first Saturday of August, every year. Filmmakers and audiences come from around the world to enjoy both the festival and summertime on Cape Cod.
Independent filmmakers are the festival focus, with a special emphasis on filmmakers and films from the New England area. More than 130 films from around the world are scheduled to be screened this year. The list includes 5 world premieres, 23 New England premieres and 7 Massachusetts premieres. Films shown at the festival compete from prizes in a variety of categories. Some categories are juried, while audience awards given in all categories.
After the films, you'll want to be sure to attend one or more of the post-screening parties. These parties feature great live music, and an opportunity to meet and chat with filmmakers and fellow cinephiles. A list of venues and performers can be found on the Woods Hole Film Festival website.
This year's festival Filmmaker in Residence is award-winning British producer, writer, and director, John Edginton. John Edginton is known for pop-music documentaries on Joe Cocker, Robyn Hitchcock, Pink Floyd, Genesis, and others. His festival master class, "The Challenges, Joys and Pitfalls of Making Films About Musicians" promises a frank, behind-the-scenes examination of making music documentaries.
Woods Hole Film Festival 2018
July 28th through August 4th
In and around Woods Hole/Falmouth MA
Visit the Woods Hole Film Festival website for a full list of films, events, venues, and more. You can also follow this event on Facebook.
Woods Hole Film Festival Lodging
Stay at The Captain's Manor Inn whenever you're on Cape Cod and choose from enjoy a host of top-tier amenities. Each of our 7 plush and welcoming guestrooms include private baths, plush pillow-top mattresses, and Gilchrist and Soames bath amenities, to name just a few Our guests also enjoy full, multi-course breakfasts, free parking, WiFi, and the convenient location of our Cape Cod B&B. Book your stay at The Captain's Manor Inn today!