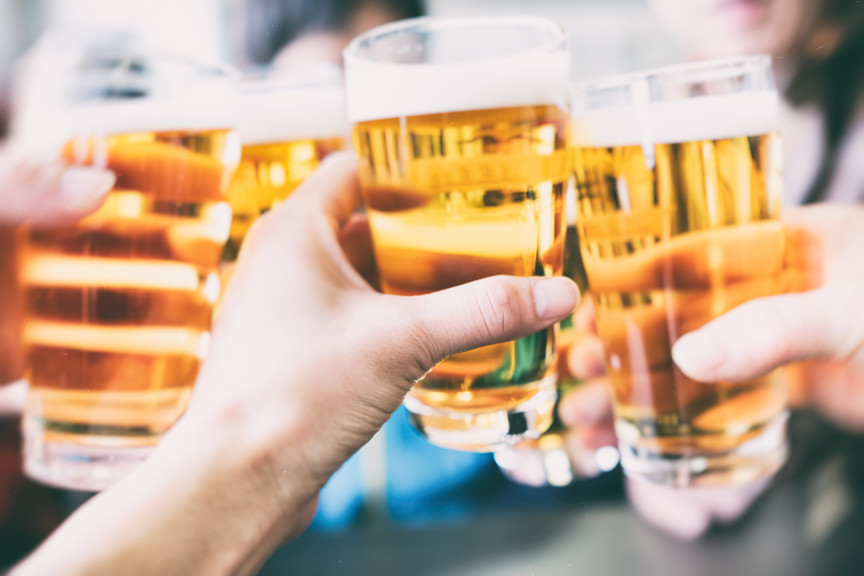 Celebrate the start of autumn with a fun evening of live music, delicious food, and drinks at Beer B-Q 2 on the Falmouth Village Green! October 5th, 6pm to 9pm through Falmouth Museums on the Green.
The weather is getting cooler, the leaves are beginning to change and … is that bbq I smell?
Beer B-Q 2 is a festive, 21 and over event held under a tent on the Falmouth Village Green. The event will feature delicious hot and sticky bbq from Sagamore Beach Barbecue, plus refreshments from Cape Cod Beer and Cape Cod Winery. Perhaps best of all, you'll be served in an inflatable pub, from Inflatable Pubs of Cape Cod. Think of it as an adult bounce-house. Non-alcoholic beverages will also be available.
Along with all the wonderful food and drink, you'll also be entertained by live tunes from Funktapuss! Funktapuss is a popular, regional, six-piece party band known for their energetic, New England style funk. Funktapuss' signature funk, jazz, and soul will have you up on that dance floor.
Your ticket to Beer B-Q 2, a mere $25, includes access to the festivities and your first drink. Further drink and food tickets will be available for purchase. The first 150 people to purchase tickets will receive a commemorative pint glass as a keepsake.
Better yet, guests of The Captain's Manor Inn, who wish to attend Beer B-Q 2, will receive tickets and specialty snacks for the event – for FREE!
Beer B-Q 2
October 5th, 2018 – 6pm to 9pm
Falmouth Village Green
Tickets are available online at museumsonthegreen.org.
Reservations are definitely recommended. You can also follow this event on Facebook.
Museums on the Green
55 Palmer Ave, Falmouth, MA 02540
museumsonthegreen.org
The Falmouth Museums on the Green are a 2-acre venue of historical attractions. There are two 18th-century houses, a 19th century barn, Cultural Center, and Colonial Gardens and Memorial Park. Guided tours, rotating exhibits, a research library, special events like Beer B-Q 2, and more.
Falmouth Museums on the Green are open from Memorial Day to early December, with public programs offered all year long. Be sure to stop by and check them out whenever you're in the area!