June 21, 2014 by Trish Robinson
Kick off the 2014 summer season with good food , friends, and fun at the St. Barnabas annual strawberry festival.
June 11, 2014 by Trish Robinson
Arts Alive is a free three day event taking place annually in Falmouth Cape Cod. This year the festivities begin on Friday, June 20th and continue through Saturday, June 21st and Sunday, June 22nd.
This year promises to be extra special with over 50 artisans and craftspeople showcasing their wares. From watercolor artists to pottery masters and photographers to stain glass artisans they will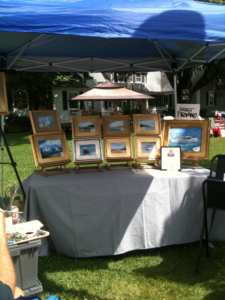 all be on hand to offer you the opportunity to admire their work and purchase a gift for yourself or others.
There will also be over 60 different performances of dance, theater and music to include jazz, folk, fiddle, classical and show tunes. The hours for this year's festivities are on Friday June 20th starting at 5 pm and continuing until 9 pm, then on Saturday, June 21st from 10 am until 9 pm and finishing on Sunday, June 22, from 11 am until 5 pm.
For an up to date schedule of Arts Alive events and participants you can go to the ArtsFalmouth website link dedicated to Arts Alive at  http://www.artsfalmouth.org/d7/arts-alive.   The Arts Alive events all take place in beautiful Falmouth Village near numerous restaurants and boutique shops. Falmouth is a vibrant year round community in Cape Cod that benefits from an incredible amount of activity spearheaded by ArtsFalmouth to encourage art in its many forms to be shared and enjoyed.
July 15, 2011 by insideout
Just a short stroll from our bed and breakfast accomodations at The Captain's Manor Inn is lovely Falmouth Village.  This year's arts and crafts street festival on July 13th in Falmouth Village Cape Cod was fantastic.  It was a hot summer day and thousands of people came to enjoy the beautiful handcrafted items and to see many of the artisans performing their craft work.  Main Street in Falmouth was closed down as they do each year for the festival.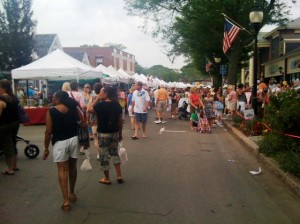 The Falmouth Village shops and restaurants on main street participate in the big day and many set up tables outside their shops and restaurants with great merchandise or nice ice cold water and other snacks.
Pictures of a couple of our favorite artisan booths are shown below.
June 10, 2011 by insideout
Arts Alive is a free three-day arts festival full of events and activities right here in Falmouth, Ma in Cape Cod.
The festival runs from June 17th through June 19th.
Each year seems to get bigger and better. This year there are over 50 performances of Music, Dance, Theater and Film scheduled and over 50 Arts and Crafts Vendors on site just down the street from The Captain's Manor Inn.