Kayaking in Upper Cape Cod
While kayaking in upper cape cod you will be surrounded by the beautiful Atlantic Ocean. In fact, Cape Cod is home to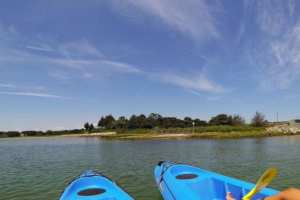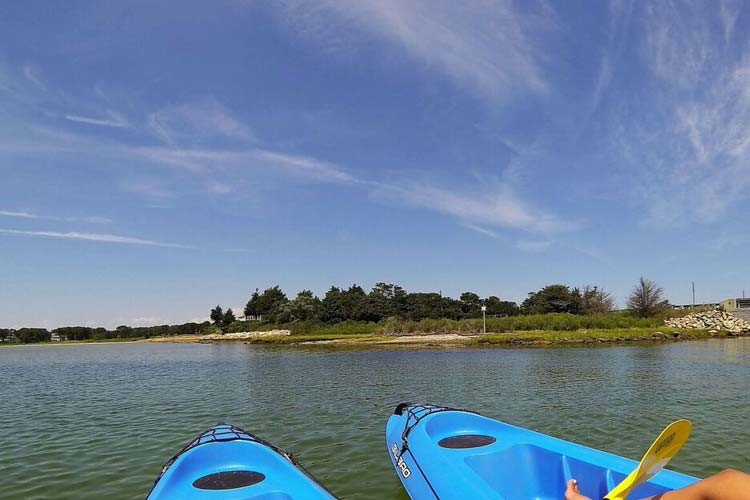 some of the most tranquil kayaking on the East Coast.
Whether it be drifting along  the current of a quaint estuary, or battling giant waves off of the sea as you explore the Elizabeth islands, our shores are compatible with every type of kayaker.
Don't think your kayak will fit in your suitcase? Fear not! Our sandy shores are host to a variety of rental companies whose friendly staff can provide you with all the water-sport equipment your heart could desire. Popular rental sites include Cape Cod Kayak on 608 MacArthur Blvd in Bourne and MOCEAN on 34 Steeple Street in Mashpee.
A popular haunt for local kayakers is the beautiful Megansett Beach, located in North Falmouth on 239 Country Road. With a large dock for mooring boats and a swimming platform for divers, Megansett provides a large variety of beachfront activities. From the kayaker's standpoint, the lush cove created by the tidal inlet allows for a thrilling challenge- meandering through the twists and turns of the channel, avoiding sandbars and clumps of beach grass, and taking in the wild beauty of the nature of Cape Cod. The reward, however, is spectacular, being able to spot great birds, such as the crane, in their natural habitat while immersed by the scent of salty war and warm rays of the hot summer sun.