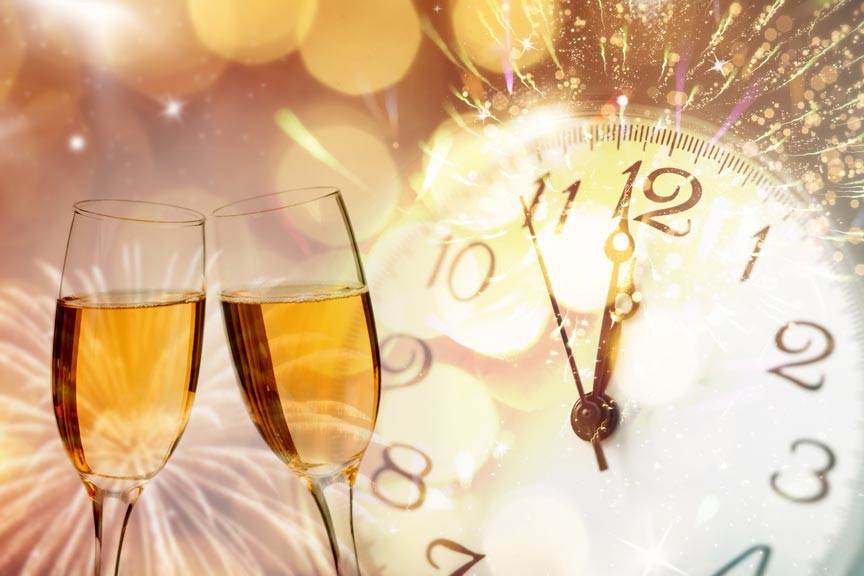 Ring in the New Year with a Cape Cod getaway! Falmouth dining options for New Year's Eve are many and fantastic. Plus, we're busy creating a very special New Year's Day Brunch for all guests of The Captain's Manor Inn!
Cape Cod makes the perfect setting for New Year's Eve, whether you prefer a quiet night in or plan on celebrating the more traditional way. Further, there are a number of excellent restaurants in Falmouth, many of which are taking reservations for New Year's Eve.
We're such fans of the local food scene that we've compiled a list of our favorite Falmouth area restaurants – for both our guests and ourselves!
In fact, before we get to the subject at hand, we're excited to let you know that Falmouth has a new Greek restaurant. The long awaited Estia has finally opened at 117 Main Street. Another great Falmouth dining option – check them out when you're here!
Falmouth Dining for New Year's Eve 2018
For New Year's Eve 2018, we heartily recommend:
Osteria La Civetta
133 Main Street, Falmouth, MA 02540
508.540.1616 – www.osterialacivetta.com
Osteria La Civetta offers housemade pastas and an Italian wine bar in a warm, inviting space with wood-beamed ceilings. The owners are Bolognese and offer an amazing New Year's Eve dinner every year. See last year's New Year's Eve menu here.
The Glass Onion
37 North Main Street, Falmouth, MA 02540
508-540-3730 – www.theglassoniondining.com
The Glass Onion is an elegant Cape Cod eatery with a 1920s vibe. The kitchen pairs refined and locally sourced New American cooking with a variety of fine global wines. Make your reservations early because they can be busy on even on the coldest winter nights.
Water Street Kitchen and Public House
56 Water Street, Woods Hole, MA 02543
508.540.5656 – www.waterstreetkitchen.com
Modern flavors meet local roots on the exceptional menu at this chef-owned, Woods Hole, restaurant. Offerings are source-to-table fresh, seasonal, and ingredient driven. Plus the public house bar is open all night. Serving a special New Year's Eve dinner. View last year's special menu.
New Year's Day Brunch 2019
After a great night's rest in one of our comfortable guestrooms or suites, awake to the new year and an extra special New Years Day Brunch.
So go ahead – kick off 2019 with a delicious New Year's Eve Dinner in Cape Cod and special New Year's Day Brunch at our Falmouth B&B. Book your stay at The Captain's Manor Inn today!