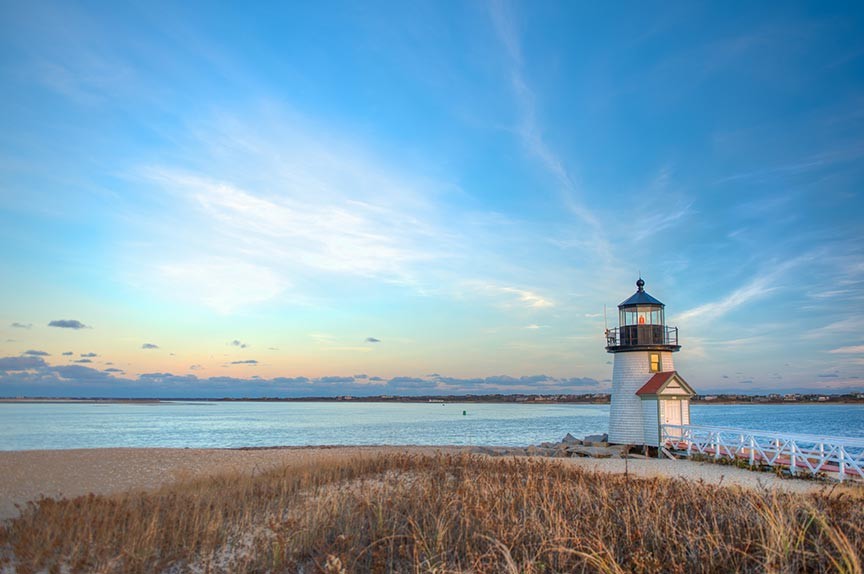 Planning a Cape Cod getaway for the new year? Great idea! The Captain's Manor Inn can help with our collection of Cape Cod lodging specials and packages.
There are endless reasons to come and enjoy a relaxing and rejuvenating Cape Cod vacation. From our pristine beaches and amazing restaurants to everything in between, everyone should experience Cape Cod at least once.
Our Cape Cod lodging packages are designed to help you save money and discover both the area and yourself. We have elopement packages, romantic getaways, drone adventures, room add-ons and more! Some of our offers are seasonal, others can be enjoyed at any time.
Read on and discover how we can make your Cape Cod escape that much better.
Cape Cod in Spring
It may be nearing New Year's Eve as I write this but all that really means is now is the time to start planning your spring getaway. That's where our Cape Cod Spring Getaway Package comes in.
Spring is a wonderful time to visit as everything is green and blooming and the summer crowds have yet to arrive. Our Spring Getaway Package includes complimentary wine, spring flowers, and a $50 gift certificate to a local restaurant with your multiple night booking.
Time your stay to occur around one of the last two Saturdays of every April and you can experience Daffodil Days at Spohr Gardens!
Visit our Cape Cod lodging packages page for more details.
Romantic Cape Cod
February is also just around the corner and with it comes Valentine's Day. You don't have to restrict your feelings to a single holiday … nor our Premium Romantic Getaway! In fact, our romantic Cape Cod lodging package is good for celebrating any romantic occasion: honeymoon, anniversary, or even just because!
Our Premium Romantic Getaway includes a dozen roses, French champagne, and gourmet chocolates in your room upon arrival. You'll also enjoy 2 adult, round-trip tickets to Martha's Vineyard. After that you have your choice of a sunset cruise from Falmouth Harbor or a $100 Gift Certificate to one of two local restaurants!
Read more about this offer on our specials and packages page.
Only the Best
The Best of Cape Cod Package truly is one of the very best Cape Cod lodging packages around.
This very special package was put together by three of Cape Cod's top-rated inns, including The Captain's Manor Inn, Roux Bed & Breakfast in Provincetown, and The Platinum Pebble Boutique Inn in Harwich.
The Best of Cape Cod & the Islands Package was designed to give visitors experiences on the Upper Cape, Lower Cape, Outer Cape, Martha's Vineyard, and Nantucket. The package is customizable with a cornucopia of fantastic options. Wine tastings, whale watching, Martha's Vineyard day-trips, museum visits, biking experiences, and so very much more.
Cape Cod Lodging Specials & Packages
This is just a few of the many Cape Cod lodging specials and packages we offer. Be sure to visit our specials and packages page for more offers and more details on those listed above.
See you soon!