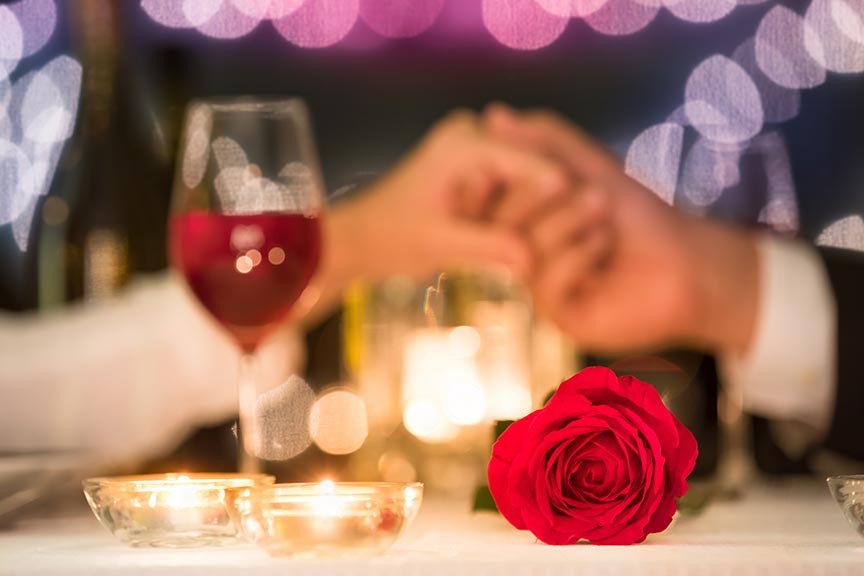 Come enjoy a romantic Cape Cod getaway with that some one special this Valentine's Day at The Captain's Manor Inn!
Romance is never far away when you're in Cape Cod, especially at this time of year. February is the month we traditionally set aside for love, with Valentine's Day at its heart. Local restaurants vie for couples with specially prepared, romantic meals and love is in the air.
It's also a quieter time of the year for the area, with the summer crowds long since gone back home. This peace and tranquility sets a romantic and intimate tone for two hoping to soak some of each other up. Many wait for just such a time to visit, preferring the slower-pace to tourist season.
The Shape of a Romantic Cape Cod Getaway
The options are many and depend upon what it is you two like to do together.
Perhaps a sunset cruise of Falmouth Harbor aboard a classic schooner like the Liberte is something you'd enjoy.
Or how about a Martha's Vineyard day trip? No Cape Cod getaway is complete without a trip to 'the Vineyard' and, once you get there, you'll find plenty to do and see! Rent bicycles, go sight-seeing, bird-watching, shopping – and don't forget dining!
You can also enjoy a self-guided Cape Cod lighthouse tour. Start at Nobska Light in Woods Hole and follow the trail out to Race Point Light in Provincetown. Chatham, Nauset, and Highland Lighthouses are in between, each offering its own, unique and stunning views. End your tour with a romantic dinner at Provincetown's famous Mews Restaurant.
Looking for something closer to home here at the B&B? Try a quiet walk through Beebe Woods at Highfield Hall and finish up with dinner at The Glass Onion, C Salt, or another of our recommended Falmouth restaurants.
Whatever shape your romantic Cape Cod getaway takes, let The Captain's Manor Inn, in Falmouth, make it that much better with our Valentine's Day lodging special!
Romantic Cape Cod Getaway Lodging Special
We here at the Captain's Manor Inn are not immune to romance and enjoy helping Cupid's arrows to make their mark.
With that in mind we offer The Captain's Manor Inn Valentine's Day Lodging Package –
Book a 2 night stay or longer at our Falmouth B&B between February 14th and 17th, 2019 and receive:
A selection of Ghelfi's chocolates
A bottle of French champagne
A beautiful, long-stemmed rose
A specially prepared, romantic gourmet breakfast
All for just an additional $100 to your guest room cost!
If you would like to take advantage of our Valentine's Day Lodging Package, please phone us at (508) 388-7336. Be sure to check out our other Cape Cod lodging packages and specials, as well!