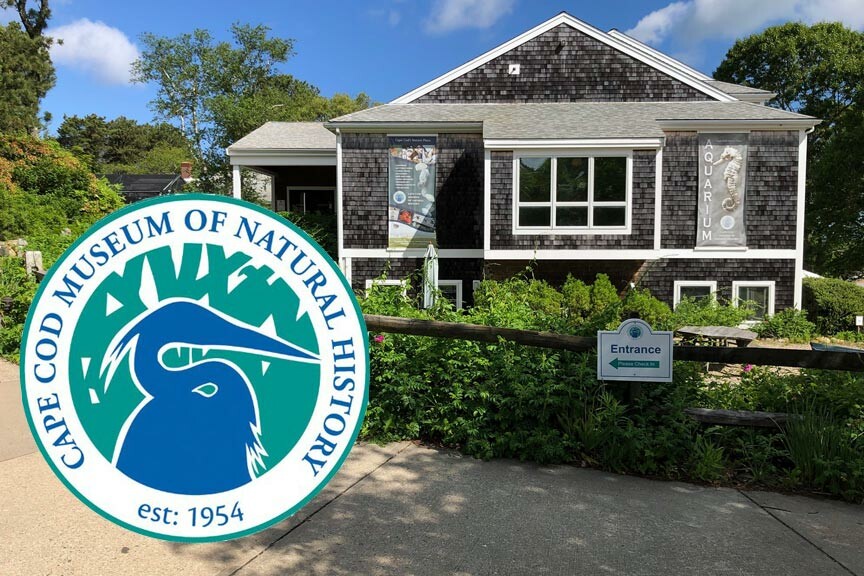 Are you fascinated by nature, curious about the animals and plants native to the Cape, or just looking for a fun way to kill some time? The Cape Cod Museum of Natural History, located less than an hour away from our Falmouth Inn, ticks all these boxes and more with two fascinating floors of exhibits and 80 acres of land and trails exploring the flora and fauna of Cape Cod.
Cape Cod's Museum of Natural History (CCMNH) has been a local fixture since 1954. What began as primarily a children's museum has expanded over the years to cover a wide array of topics fascinating to visitors of all ages and interests.
In fact, CCMNH was recently named "Best Museum" in both the Cape Cod Times' 2019 "Cape Cod's Best" Awards and the 2019 Cape Cod Life Reader's Choice Awards.
Visiting the Museum
Though the museum has seen a lot of changes over the past 65 years, its focus has remained firmly upon the Cape's natural history. Exhibits include topics related to local natural history and archeology, and include a small aquarium, live beehives, and seasonal butterfly house.
Many of the displays are interactive, such as the lifesize, walk-through replicas of a gray whale and a humpback whale. Another popular exhibit is the observational bee hive. This unique exhibit allows you an inside view of a live, industrious beehive. Can you find the queen?
The museum Aquarium includes touch tanks and over eighty different species of native freshwater and saltwater marine life. Observe live examples of local crustaceans, mollusks, fish, amphibians, and reptiles.
The museum also has an amazing collection of both taxidermied and carved birds. The Preserved Bird Collection contains many mounted specimens and nests that are native to the area. In contrast is the Eldridge Arnold Wing, which honors the late Eldridge Arnold, world-class bird carver. The exhibit replicates the artist's Hyannis Port workshop, complete with carvings, drawings, and awards.
Other exhibits explore the geologic history of Cape Cod, archaeology in the area, and an exhibit on the Wampanoag people. Special, temporary exhibits round out the offerings, along with a library and Museum gift shop.
Outside The Museum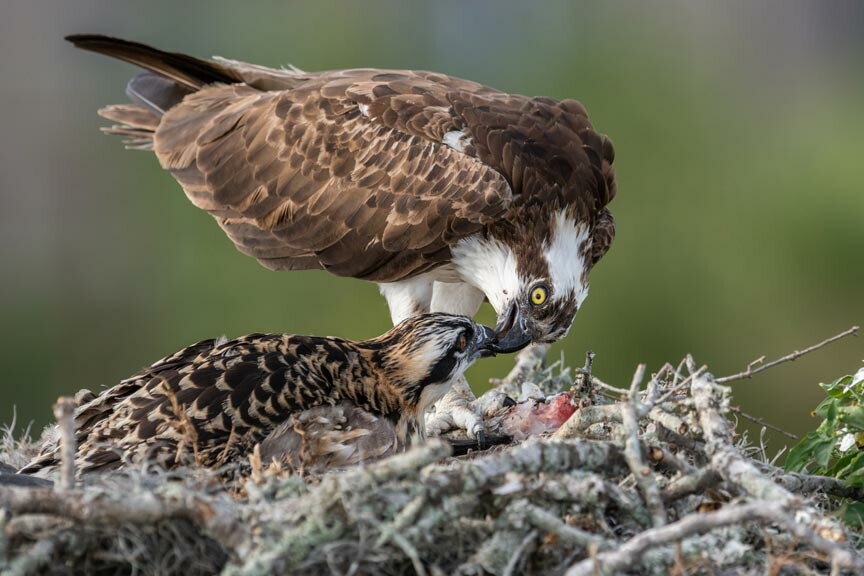 As I mentioned at the top, the museum sits on 80 acres of land, abutting another 320 acres of green space. This acreage includes a wide range of habitats: pitch pine woodlands, salt marshes, barrier beach, and beech forests. It also includes Stony Brook, a small river that serves as a herring run in spring.
The museum maintains three nature trails that meander through the various habitats. Guided field walks are offered all year 'round, along with lectures and workshops.
Inside the museum, the Marshview Room provides views of the surrounding conservation lands. Binoculars are provided, along with a livestream of an Osprey nest in the marsh. So fascinating when there are chicks to watch.
One of the most recent additions to the museum is the Butterfly House. This special, seasonal exhibit lets you get up close and personal with a variety of butterflies. Monarchs, Painted Ladies, and butterflies native to Cape Cod. Lucky visitors may even a butterfly emerging from its chrysalis. Open June 1st to September 1st.
The Cape Cod Museum of Natural History
869 Main Street (Route 6A), Brewster, MA 02631
While the museum takes a winter hiatus between December 30th and February 14th, it does still hold special events during this time. There are three upcoming Bird Walk and Talk dates coming up, for example. January 16th, 30th, and February 13th, 2020, 9am to 10am. Come walk the museum's beautiful trails with binoculars to watch and learn from birds in their natural habitats.
Learn more at www.ccmnh.org. You can also find the Cape Cod Museum of Natural History on Facebook and Twitter.
Cape Cod Lodging
Let The Captain's Manor Inn be your Cape Cod home away from home! Our Falmouth inn guestrooms include private baths for the ultimate in relaxation and comfort. Book your stay at The Captain's Manor Inn today!