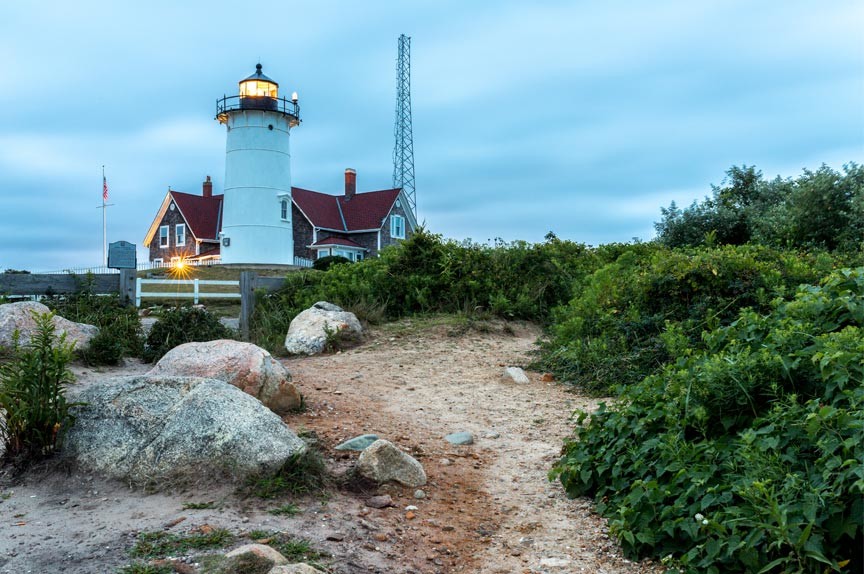 There's always something fun to see or do on Cape Cod and that's particularly true once the weather starts warming up. The variety of upcoming Falmouth events, alone, are more than enough for a relaxing getaway.
Spring on Cape Cod is a dress rehearsal for the bustle of summer. The crowds are lesser, the events fewer but still more than enough to make for an exciting getaway.
Of course, you don't really need any special events to visit Cape Cod. Our wonderful beaches are always here, along with our stately lighthouses, and delectably fresh seafood. Parks, trails, whale watching and other wildlife tours, cruises, shopping, museums, dining, theater … it really is endless.
This is not to say there aren't any special or seasonal attractions right now, either. As I say at the top, Cape Cod always has one or two things up its sleeve!
Upcoming Falmouth Events
Captain's Manor Inn is located in Falmouth, and our calendar is full to bursting from now 'til well over the horizon. Below are a few highlights.
Falmouth Museums on the Green
Museums on the Green are presenting the 2019 Lecture Series, a fascinating series of talks, through winter and into spring. Most talks are held at the Cultural Center, located at 35 Katharine Lee Bates Road, in Falmouth. Upcoming topics include:
"The Lizzie Borden Mystery Continues" with Christopher Daley – February 28, 3pm
"Making Music American" with Douglas Bomberger – March 7, 7pm
"Dark Tide: The Great Boston Molasses Flood of 1919" with Stephen Puleo – March 15, 3pm
"Adrift: A True Story of Tragedy on the Icy Atlantic" with Brian Murphy – March 16, 2pm
"When the Irish Invaded Canada" with Christopher Klein – March 21, 7pm
"The First First Lady," Anne Barrett as Martha Washington – March 30, 2pm
Learn more at museumsonthegreen.org
Highfield Hall Events
Highfield Hall is a big provider of Falmouth events throughout the year. Current offerings include:
Meet the Chefs: Bear in Boots – March 10, 1pm to 3pm – more info
Italian Cooking with John Carafoli – March 13, 1:30pm to 3:30pm – more info
Winter Walks in Beebe Woods – March 15, 29, and April 12 – 1pm to 3pm. more info
Meet the Chefs: Chapoquoit Grill – March 24, 1pm to 3pm – more info
Daymark: Irish Music – March 24, 4pm to 6pm – more info
Meet Edward Gorey Biographer, Mark Dery
The Falmouth Public Library also hosts interesting events throughout the year. A very special talk, coming up in March, will feature Edward Gorey biographer, Mark Dery.
Nursery Crimes: Edward Gorey's Morbid Nonsense, is scheduled for Sunday, Mar 17th, from 2pm to 3pm
Mark Dery's recently published book, "Born to Be Posthumous," looks at the "Eccentric Life and Mysterious Genius" of illustrator and part-time Cape Cod resident, Edward Gorey. His scheduled talk will include readings, Gorey illustrations, and tidbits not found in the published book. Fascinating! Learn more.
Cape Cod Lodging
No matter what draws you to Cape Cod, the quality of your accommodations can make or break your getaway. The Captain's Manor Inn is a romantic Falmouth B&B offering bountiful breakfasts, 7 supremely comfortable guestrooms and suites, a wide variety of lodging packages, and so much more! Book your stay at Captain's Manor Inn today!