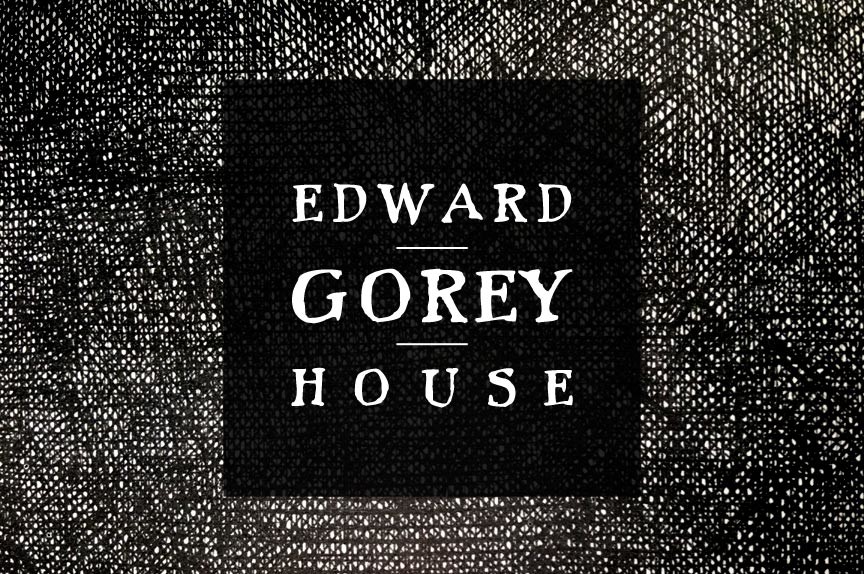 Edward Gorey's whimsical and often unsettling illustrations are famous the world over – but the Edward Gorey House Museum is right here in Cape Cod!
Edward Gorey (1925 – 2000) is probably most famous for his work "The Gashlycrumb Tinies," a dark abecedarian detailing the untimely (yet somehow amusing) rhymed ends of 26 children. The artist is also quite well known for the animated introduction to the popular "Mystery!" program, which ran on PBS from 1980 to 2006. He also gained quite a bit of fame (and a Tony award) for his design of the 1977 Broadway revival of "Dracula."
Gorey published more than 100 books under his name (and various anagramatic pseudonyms, such as "Ogdread Weary"). He also designed hundreds of book covers, both before and after his own fame, for companies like Doubleday, Grosset & Dunlap, and Random House.
The illustrator and author may have gained his fame while living and working in New York but he spent many of his last years in Yarmouth, MA. In fact, he produced a number of plays here, featuring his own papier-mâché puppets. The first, "Lost Shoelaces," premiered just down the road from our Cape Cod B&B, in Woods Hole, in 1987.
At the time Gorey's death in 2000, his home was literally packed full of his things. Endless stacks of books, assorted collections, numerous resident cats, and many unpublished manuscripts. Rather than sell it all off, the house was cleared and organized into The Edward Gorey House Museum.
Visiting The Edward Gorey House Museum
The Edward Gorey House preserves the artist's home for visiting fans. Here you can see Edward's famous raccoon coat, his many odd and eclectic collections, and even partake in a macabre scavenger hunt. The museum store offers a variety of Edward Gorey books, art, objects, and related artist's works for sale.
The main exhibit at the Edward Gorey House changes every year. Previous exhibits have included "Artifacts from the Archives," "Murder He Wrote," and "Edward Gorey's Envelope Art."
This year's exhibit, "Hippity Wippity – Edward Gorey and the Language of Nonsense", runs from April 11th to December 29th, 2019.
The Edward Gorey House is located at: 8 Strawberry Ln, Yarmouth Port, MA 02675. Hours and days of business vary throughout the season. Learn more at the Edward Gorey House website. You can also follow the museum on Facebook.
Cape Cod Lodging
Let The Captain's Manor Inn be your Cape Cod home away from home! Our Falmouth bed and breakfast offers 7 guestrooms with private baths for the ultimate in relaxation and comfort. Hungry and wanting to relax after a day's adventures? Enjoy some Café refreshments on our 2000 square foot, wrap-around veranda! Book your stay at The Captain's Manor Inn today!