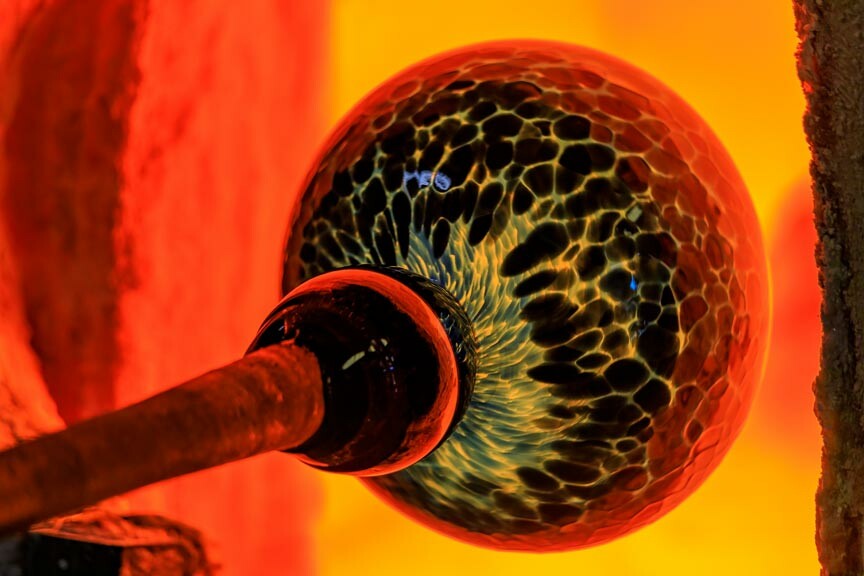 Come see the fascinating, age-old art of glass blowing and pressing demonstrated before your very eyes at the Sandwich Glass Museum.
You'd think that, with a name like Sandwich, the oldest town on Cape Cod might be famous for bread or sliced meats but no. The town's historic claim to fame is glass manufacturing.
Sandwich was settled in 1637 and, until the early 19th century, primarily focused on agriculture, fishing, and trading. This all changed drastically in 1825 with the arrival of Boston businessman Deming Jarves. A former agent of the New England Glass Company, Jarves was convinced that Sandwich was ripe for glass manufacturing.
He founded the Boston & Sandwich Glass Factory and proceeded to prove himself quite right. The company grew with such healthy vigor that an entire community sprang up around it. The factory, its support buildings, workers' houses, and mercantile buildings were all incorporated. Sandwich's reputation as a glass manufacturer spread around the globe and seemed cemented in place.
Nothing lasts forever, however. After the close of the Civil War, Sandwich's glass industry faced new and numerous forms of competition. Boston & Sandwich Glass Factory struggled against the decline but had to succumbed to reality in 1888, snuffing their furnaces. Other glass companies attempted, with varying success, to reinvigorate Sandwich's glass industry but it was clear the peak and come and gone.
Relighting the Fires in Sandwich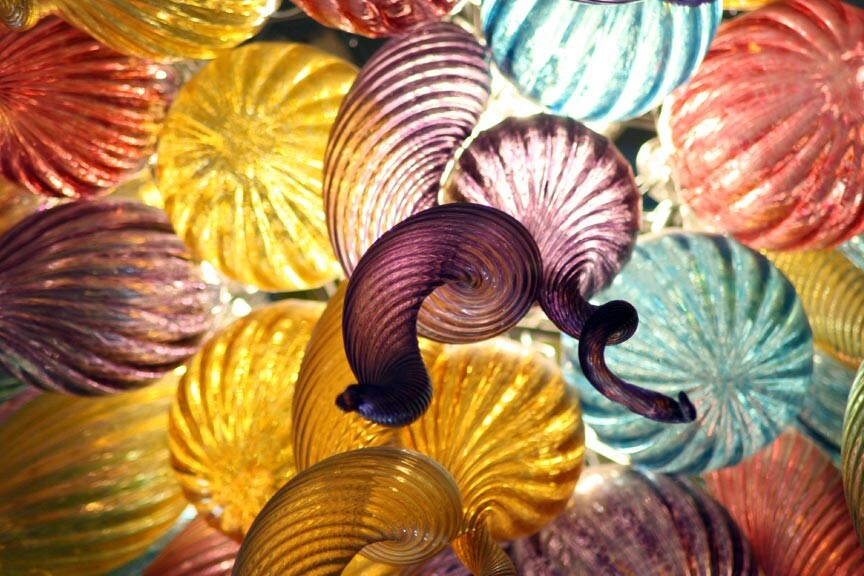 The Sandwich Glass Museum tells the story of the Sandwich glass industry with fascinating exhibits on the history and art of glass manufacture. They also present exciting, live glassblowing demonstrations every hour!
If you've never seen a glassblower work, it is truly fascinating. You'll watch as molten glass is drawn from the furnace, blown and pressed into lovely shapes. The up close demonstration is truly mesmerizing but, better yet, it's also hands on. During the demo, someone from each audience is selected to come and press an actual piece of molten glass. Maybe it will be you!
Exhibits and collections at the museum contain both historic and modern glass, including nearly 6,000 pieces of original Boston & Sandwich Glass Company glass. You'll see everything from lamps and glasses to private collections of art glass. The museum also hosts special, temporary exhibits throughout the year.
Sandwich Glass Museum
129 Main Street Sandwich, MA 02563
Open daily from April 1st to December 30th, 9:30am to 5pm. Open Wednesday through Sunday in February and March, 9:30am to 4pm. Closed the month of January and all major holidays.
Visit the museum website for more information. You can also find them on Facebook.
Cape Cod Lodging
Sandwich Glass Museum is less than half on hour's drive from our Cape Cod bed and breakfast, The Captain's Manor Inn. Our convenient location in Falmouth puts the best of Cape Cod at your fingertips – though, with comforts and amenities like ours, you may not wander far! Our guest rooms include beautiful views, private baths, luxury bedding, bountiful Cape Cod breakfasts, home-baked treats, and so very much more. Book your stay at our Cape Cod inn today!.